Proverbs Twenty-Two Six
P226 services the Mid-South areas. Most events will take place in Memphis, Cordova, Germantown, Arlington, and Bartlett, TN.
Mission Statement And Mission
Proverbs Twenty-Two Six Mission Statement: Lead. Feed. Go.
Objective: P226's purpose is "to train up a child in the way he should go, and when he is old, he will not depart from it." To provide educational, creative and exciting activities for our homeschool families. To do all things with love and consideration for our homeschool families. To encourage and allow our children to explore many rich opportunities of childhood. To enjoy and appreciate blessings of life by putting God first. We will accomplish our goal by living as an example of godly leadership for our children. Then we will feed them Biblical principles to be applied into their lives. Finally, we will encourage our children and parents to go into their communities and continue our Biblical mission - Lead. Feed. Go.
We believe in God's order that the man is the head of his household, therefore, we believe the dad's in our homeschool community should be a visible part of this journey as often as possible.
Welcome!
Omar and Saleama Ruvalcaba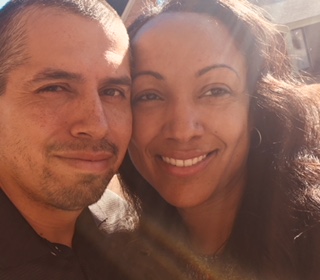 Welcome to P226!
Omar and Saleama Ruvalcaba serve as the leaders of P226. Omar is the Head of Family Support and here to assist you. Omar and Saleama strive to offer a godly homeschool support group servicing the Mid-South area.
Omar will soon graduate with a B.S. in Church Ministries with an emphasis on Christian leadership. Saleama has a B.S. in Biblical leadership and is in her second year of seminary working toward her M.A. in Intercultural Theology.
Omar and Saleama also operate a homeschool athletic program in Memphis called Gifted Athletes. In addition, Omar and Saleama are tutors for Classical Conversations. The Ruvalcaba's are active members of Bellevue Baptist Church.
They are proud parents of five children.
What We Offer
P226 offers your family a safe, friendly, godly environment.
P226 empowers today's youth to become godly leaders of tomorrow.
In addition to educational field trips, we offer monthly family prayer gatherings, outreach projects, and educational workshops.
Our monthly prayer gatherings consist of the theme teaching, such as; "Community", "Discipleship", and "Spiritual Warfare." We have dialogue - and pray for our children and families.
August-October P226 enjoyed field trips to the Memphis Zoo, The Nina and Pinta, and The Metal Museum. In addition, we had a dad's only field trip to Hype Park Lake at Shelby Farms. We also had a Dad's Night to the Memphis Escape Rooms, and a family fun night of food and fellowship.
In November we hosted a Thanksgiving party for the children at Tennessee Baptists Children's Homes, and had Mom's Night where we assembled Homeless Love Bags.
December we will serve lunch at the Memphis Union Mission. We will also have field trips for a Christmas Carol, and Away in the Manger (Bible Museum on the Sqaure). We will also have a Christmas party and collect toys for the Ronald McDonald House.
In 2018 look for:
Game Day (Fun afternoon of learning board games)
Storytime (K-3 Grade story and craft time)
Sketch Drawing Workshop for all grades.
ASL American Sign Language Workshop ages 9-13.
Career Day: Ole' Miss Professor of Law will speak with homeschool students about a career in law.
Field Trips: Historic A.Schwab Soda Fountain, The Stax Musuem, The Orpheum, Valentines Party, Father Son/Daughter Field Trip.. and more
P226 is a MHEA Supported Support Group which means in addition to our yearly membership, you are required to have a MHEA membership as well. Please contact MHEA directly to inquire about their membership. 901.753.4705
If you are already a member of MHEA you may proceed through our membership process online. P226 Membership is $20.00 per year for your family. Becoming a member of Proverbs Twenty-Two Six Homeschoolers allows you to attend all events hosted by P226. Most events are free. (Except for field trips. Some field trips are free - and some are not)
You will also have access to P226 website and Facebook page. The website will include a weekly discussion forum on topics related to homeschooling support.
Fees are paid annually in August of each year.
Membership registration and renewal is done online. There is a $1.50 service charge.
Membership fees are not prorated.