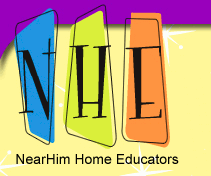 INTERESTED IN JOINING NHE?
Click the Request Membership link at the top of the page for details and to register for membership. Questions? Connect with Mandy Ohmstede our Membership Coordinator at
aohmstede001@cfl.rr.com
.
---
NHE PARENT ENRICHMENT MEETING
FEBRUARY 25
MENTAL HEALTH AWARENESS
Dr. Heidi Jackson will address challenges experienced by homeschool families, answer frequently asked questions, and highlight community resources available. She will speak on common concerns and unforeseen concerns that often arise in the midst of homeschooling.
Dr. Jackson is a Licensed Mental Health Counselor and owner of The Center for Family & Crisis Counseling located in Altamonte Springs. She specializes in educational and homeschool family challenges including learning disorders, neurodevelopmental disorders (including ADD/ADHD, Autism Spectrum, etc.), anxiety and panic disorders, depression, adolescent self-harm (including cutting and eating disorders) and overcoming trauma.
A significant portion of Heidi's practice focuses specifically upon assisting homeschool, pastoral, and military families with the various challenges and crises they face.
An additional highlight (if time allows) will be providing creative ideas to the couples for maintaining and kindling intimacy and connection during these precious years as they continuously adjust to the adventure of home educating.
Northland Church
530 Dogtrack Road, Longwood, FL 32750
NEW (ER) TO HOMESCHOOLING?
Or just have some questions on the "next" step?
Join the conversation at 6pm before every monthly meeting. Experienced moms will be available to help answer questions and connect you to the people/resources you need. Meet in room 5110 and bring your questions!
6:30pm- Fellowship- room 5108
7pm- Monthly meeting begins- room 5108
Meetings are for adults unless otherwise indicated in the meeting description, nursing babies always welcome!