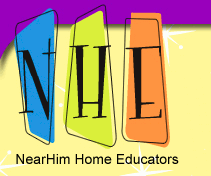 INTERESTED IN JOINING NHE?
Click the Request Membership link at the top of the page for details and to register for membership. Questions? Connect with Mandy Ohmstede our Membership Coordinator at aohmstede001@cfl.rr.com.
Next NHE PARENT ENRICHMENT MEETING
Northland Church
530 Dogtrack Road, Longwood, FL 32750
April 23
Guest Speaker Gaye Butler
In the midst of our busy lives focused on Christ and our immediate families how do we develop healthy, meaningful friendships? Girlfriendship is a lighthearted discussion of the barriers to building friendships and a biblical approach to overcoming those barriers throughout the many seasons of our lives.
Gaye has been married to her husband, Brett, for 33 years and they have seven children between the ages of 17-32. Well acquainted with the challenges of parenting children, she brings light-hearted, gospel centered encouragement to moms. Freely admitting that she doesn't enjoy every part of homeschooling, Gaye continues to search for ways to make it more joyful and meaningful.
6pm- New to Homeschooling segment- room 5110
NEW (ER) TO HOMESCHOOLING?
Or just have some questions on the "next" step?
Join the conversation at 6pm before every monthly meeting.
Experienced moms will be available to help answer questions and connect you
to the people/resources you need.
Meet in room 5110 and bring your questions!
6pm- New to Homeschooling segment
6:30pm- Connect with other parents
7pm- Monthly meeting begins
Meetings are for adults unless otherwise indicated in the meeting description,
nursing babies always welcome!