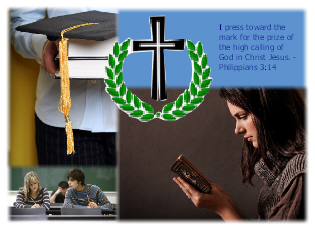 C

ulpeper
H

omeschoolers
A

nd
M

entors
P

artnering
I

nstructing
O

ffering
i

N
S

ervice
for Christ
Provides academic classes and opportunities for junior high and high school students in a Christian environment.
Challenges students academically, draws them closer to God and better prepares them to engage their culture with confidence.
---
Registration for the 2015-2016 school year will be open from
April 15th to April 28th, 2015
for returning CHAMPIONS families only.
Registration for all families, including new families, will be open from April 29th to August 1st when registration closes.
---
Meeting Wednesdays (September - May)
9 a.m. to 4:00 p.m.
Culpeper, VA
FOR MORE INFORMATION: Click "Contact Us" from the links at the left.
TO REGISTER FOR CLASSES: To register for CHAMPIONS for Christ classes, you must first request membership, be approved via a family interview, pay the membership fee, and sign up for the required number of service hours. You will then be given a username and password to access the private membership website.