Save the 2023 sale dates!
Monday May 22, 2023
5:30 PM - 8:00 PM
Tuesday May 23, 2023
9:00 AM - 11:00 AM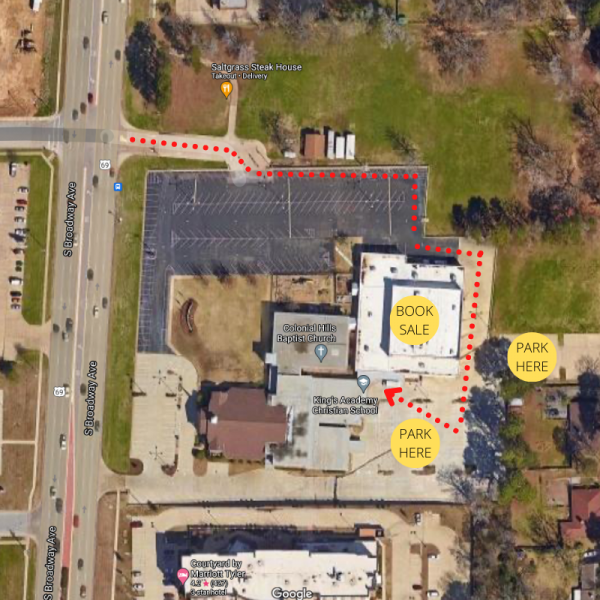 Colonial Hills Baptist Church
7330 S Broadway Ave, Tyler, TX 75703
Our Used Book Sale happens in May each year, and serves the East Texas homeschool community by offering a place for families to sell their used curriculum and also shop at a deep discount! The sale is free to shop and sell, and we are completely volunteer-based.
The sale is CASH ONLY, so save your small bills and quarters throughout the year!

No strollers or large bags, please. We have teen volunteers available to help carry your books!
You MUST register as a seller, even if you have sold before!
All items should be labeled with the following codes for the 2023 Book Sale.