Donate to Families Battling Cancer

---
How To Bless These Families?
Chipola Home Educators is coming alongside two families within our community with kids battling cancer. Little Owen Draayom is the son of Philip & Kimberly Draayom, and Jordon is the son of Johnny & Jennifer Sloan. We desire to give the good folks of Jackson County the privilege of helping these kids. Together, we can make a difference. Purchase $5 raffle tickets here to win a Samsung Galaxy 9.6" Tablet. In addition to prayers, purchasing raffle tickets, we invite you to partner with us in selling raffle tickets. Packages are ready to mail out.
Prayers
Thank you for each prayer said on behalf of these kids and families. Prayer is key. Continue to pray for healing, cancer-free healing.
Follow on Facebook to continue praying for healing.
Owen Draayom (Kimberly Draayom's personal Facebook page)
Team Jordan (Facebook page)
---
Enter to Win a Samsung Tablet
Raffle Tickets in Bulk
By donating to help these families with traveling and medical expenses, you'll automatically be entered into the raffle with tickets based upon the amount given.
Example - Donate $100 and your name will be entered 20 times
---
Raffle Tickets - Individual
Purchase one or more $5 raffle tickets.
Buy tickets online & automatically be entered to win a Samsung Galaxy Tablet 9.6" 16GB Black with Wi-Fi. Drawing will take place on Sunday, March 29th at 2 p.m. on Facebook Live.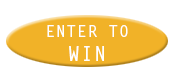 All proceeds go directly to the families.

You do not have to be present to win.
---
Partner to Sell Raffle Tickets
Call or email to receive a package containing everything you'll need to sell tickets. We have packages for your business and individuals.
Call 850.209.3416 or email: chipolahomeeducators@gmail.com
---
Little Owen's Updates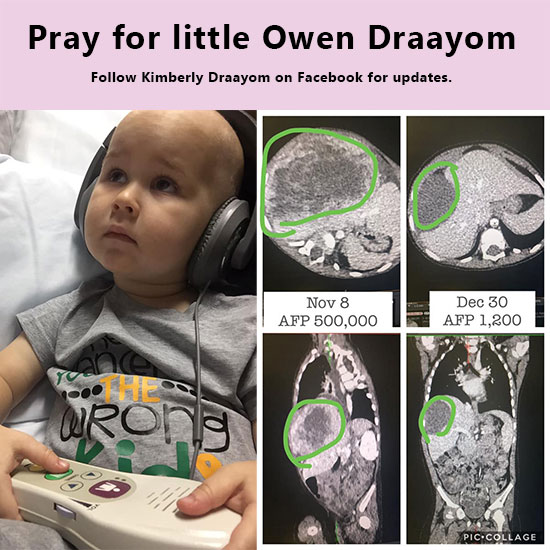 Owen is currently scheduled for surgery February 18, 2020
Kimberly shared the following update on December 31, 2019: Follow Owen's story on Facebook.
A picture is worth 1,000 words. In this case, it might be way more.

Here is a side by side picture of CT scans that Owen has had done. The left side is from Nov. 8th when we were in Sacred Heart Pensacola before any treatment had taken place.
The right side is from yesterday. You can see the tumor in the green circled area; it's the dark gray matter. The fuzziness of the area is from the fluid around the tumor. The top is a horizontal cross-section and the bottom is a vertical cross-section.
The size of the tumor started at 10cm by 11cm. You can see from the first scans how everything is compressed and organs are being moved. The black is his lungs. In the top two pictures, you can see a faint outline of a liver and then in this week's picture the liver is more defined and visible. You can also see from this week's scan that his lungs are almost back to their normal spot, organs are going back to the right place and the fluid is mostly gone.
These are all great signs that everything is going well and chemo is working.
AFP marker is what they check in his blood to see how the tumor is responding to chemo. Before getting any chemo it was 500,000. After round one, it was 35,000. And after round two, it is 1,200. This is amazing and means he is on track for surgery after round 4. They would like for his AFP to be 8, what it is for a normal person, before surgery.

The doctor was very pleased with all his numbers, the scans, and how he's doing with treatment.
We know that God has a plan for Owen and a purpose for this. We are trusting in God for protection from side effects of chemo, amazing staff, shrinking of the tumor, and complete removal of the tumor. We are so appreciative of all the prayers and support from everyone.
---
Jordan's Updates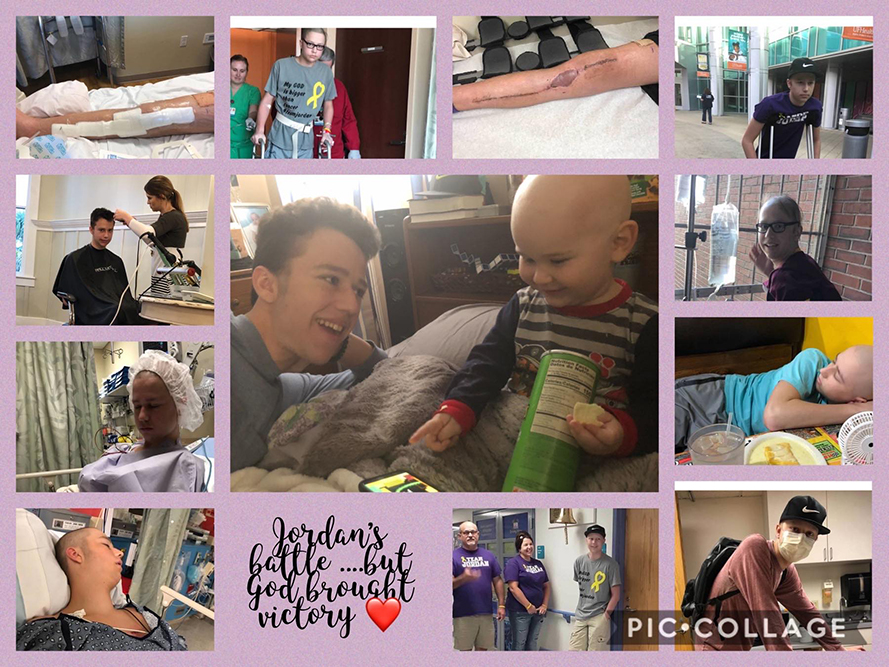 Jennifer Sloan (Momma Warrior) shared the following update on January 30, 2019: Follow Jordan's story on Facebook
I wanted to update our prayer warriors, but I was trying to wait on the official radiologist report. We still don't have that, but I will tell you:
All that we know so far. The 6mm soft tissue nodule is still there, and it has increased a small amount in size. They are planning to do a lung surgery on Jordan's Right lung in the next few weeks. We have not spoken with lung surgeon yet, but off the record, our doctor is planning microscopic lung surgery very soon. The doctor fears its osteosarcoma. Pathology results after surgery will tell. The positive in the situation is that as long is the nodule is the only one, no other treatment is necessary. God is the author of Jordan's story; we will not fear. We have seen firsthand the blessings, the miracles our God can do. We are not defeated. We are trusting; we are waiting; we are believing.
Our tears are only shed because of the trials and pain he will endure. But God provides. He always has. I thank each of you wholeheartedly for each of your prayers. God heard Jordan's name today. He knows him. He knows every single need. Jordan is His child. He is loved. Cancer cannot change that.
---