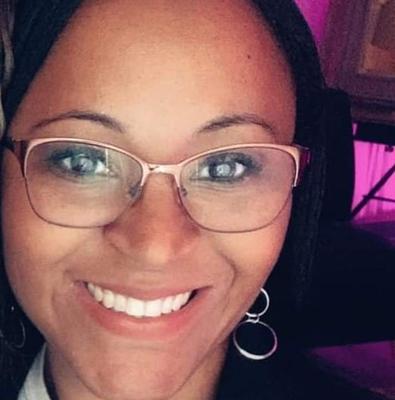 Keisha Thomas, M.Ed., is a licensed NILD Educational Therapist. She has a Master's Degree in education from Regent University, and she is a licensed teacher and all levels principal through Association of Christian Schools International (ACSI). Keisha is currently pursuing a Doctorate in Education at Regent University with a concentration in Curriculum and Instruction. The 2021-2022 school-year will be her final year of coursework before entering into the dissertation phase.
Keisha has 14 years of experience in education. Throughout her career, she has served as a classroom teacher for PreK through 5th grade, Program Director for grades 1 through 6, Adjunct Instructional Assistant at Regent University, ESL Instructor to Chinese students, and Educational Therapist. Keisha and her husband Kevin currently provide educational services – to include tutoring and educational therapy – through their company, Thomas Learning Center LLC.
Keisha Thomas, M.Ed., is a native of Indianapolis, Indiana. Her father, a Chief Petty Officer in the United States Navy, moved Keisha, her mom and little sister to Virginia Beach in the summer of 1986. Keisha grew up in Virginia Beach and graduated from Princess Anne High School.
Keisha is married to her college sweetheart, Kevin. They have two children – a son Joshua, who she homeschooled on and off, and a daughter Jordyn, who she is currently homeschooling while in parent-partnership with Homeschool Plus. She enjoys spending time with her family and cherishes every moment with them.
She loves the Lord with all her heart, and her sole desire in life is to honor and please Him. She is a faithful member of her local church body – having served in many leadership roles, and a committed ambassador of the Kingdom of God. Through her efforts as an educational therapist, teacher, and tutor, she selflessly gives of herself to partner with God to raise up the next generation of Holy Nation citizens so they may enter the world and impact their sphere of influence for Christ.
Keisha is passionate about education and the education of others!
She is excited and honored to serve alongside her HSP families.
Payment links and instructions:
CashApp - $ThomasLearningCenter
Cash/Check payments paid in full directly to Keisha Thomas
Cash - place in an envelop and write your name, student's name, date, amount and service
Check - make check payable to: Keisha Thomas - please mail to Homeschool Plus
Current Classes
Brain Bridges Educational Therapy – Instructor (open)
Brain Bridges Educational Therapy – Instructor (open)
Brain Bridges Educational Therapy – Instructor (open)
Brain Bridges Educational Therapy – Instructor (open)
Brain Bridges Educational Therapy – Instructor (open)
Brain Bridges Educational Therapy – Instructor (open)