Academy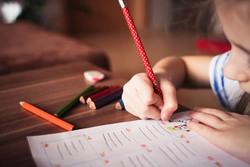 Students that thrive in the Academy and high school are those who have support and dedicated time at home to complete the substantial assignments, projects, and study for tests required for academic classes. Students must be able to work independently and need online access for most classes. Documentation is provided to build a homeschool transcript.
Professional level instruction Tu/Th- 9:00 am – 1:00 pm

Rigorous academics

Focus on core subjects of math, reading (classic literature), vocabulary or phonics, and writing

Curriculum pacing to complete 4 subjects: Institute for Excellence in Writing, Sadlier Math, Shurley Grammar, & Sadlier Vocabulary or Phonics

Regular communication via the online forum of home follow-up of assignments

Academy open to K-8th grades

Academy placement assessment is required for all new academy students. This non-refundable assessment fee is $50 per student and is payable at the time of the assessment.