About Learning Tree Co-op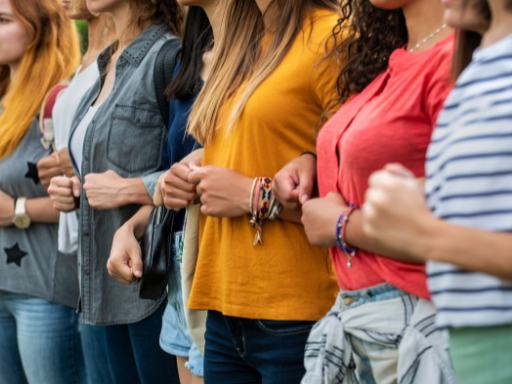 Welcome to Learning Tree, where we are a dedicated group of members on a mission to provide a safe and nurturing space for home-school families to learn, grow, and forge meaningful friendships. Our co-op thrives on the collective efforts of every family, as we recognize that each member's significant contribution of time, energy, and skills is what makes our community truly successful.
At Learning Tree, we go beyond being just a co-op; we are a tight-knit Christian community. Our shared faith brings us together, creating a supportive environment where everyone feels embraced and uplifted. It is within this warm and encouraging atmosphere that we foster personal and educational growth, supporting one another as we navigate the homeschooling journey.
We firmly believe that our strength lies in the unity and collaboration of our families. When we come together we create a powerful community that supports and uplifts each member. Through collective efforts, we strive to build a nurturing environment where every family feels valued, respected, and supported on their educational and personal paths.
You can learn more about Learning Tree by checking out our FAQ and attending one of our open house tours. Members who join our community experience the beauty of being part of a devoted group of families. Together, we co-labor to provide a safe haven where home-school families can flourish, make lifelong connections, and grow in their faith. We invite you to join us as we continue our journey of learning, friendship, and the creation of a supportive environment for all.
Vision
We are a Christ-centered community that provides a variety of educational and enrichment classes for home-schooling families in a safe and loving environment. We co-labor with each other and God to achieve creative excellence by serving each other through our strengths.

Mission Statement
A safe place for home-school families to learn, grow and make new friends. Loving, learning and living as unto the Lord.

Statement of Faith
We believe the Bible (Old and New Testaments) to be the inspired and infallible Word of God that speaks with final authority concerning truth, morality, and the proper conduct of mankind. (2 Timothy 3:16, Isaiah 40:8)
This includes but is not limited to:
Value of Life- (Psalms 139: 13-18)
Personal Identity- (Genesis 1:27 Matthew 19:4)
Marriage- (Genesis 2:18-24, 1 Corinthians 7:2)
Sexual Morality- (1 Corinthians 6:9-10, 1 Corinthians 6:18, Hebrew 13:4)



We Believe there is One Triune God, Creator of the universe and eternally existent – God the Father; Jesus Christ, His one and only Begotten Son; and the Holy Spirit –


God the Father - (Genesis 1:1)
Jesus Christ- (Matthew 1:18-25, John 1:14, Act 2:22, 1 Corinthians 15:3-4, Titus 2:13)
Holy Spirit – (John 14:26)


We believe that salvation is a free gift to the sinner. (Romans 3:23, 1 John 1:9, Romans 10:9, Ephesians 2:8-9)


We believe that every person must be afforded grace, compassion, love, kindness, respect, and dignity (Matthew 22:37-39, Luke 6:31) and all conduct should be edifying according to the Scriptures (Romans 12:9-21, Galatians 5:22-23, Philippians 4:8)
This Statement of Faith is held by the Board of Directors and is supported by Learning Tree Cincinnati, Ohio Educational Homeschool Organization.