Public Business Directory
Browse Alphabetically ABCDEFGHIJKLMNOPQRSTUVWXYZAll
JoAnna Parente, Executive Consultant, Mary & Martha Inspirational Living Products
Submitted by: Parente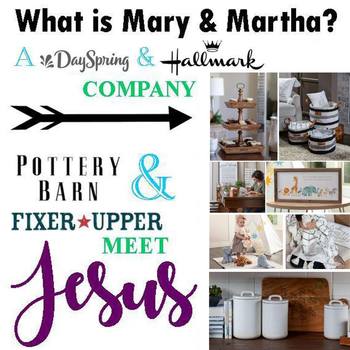 Mary & Martha is the direct sales division of the DaySpring family (Hallmark group). We are all about sharing life together & helping you do the same! We offer products that help women Welcome, Connect & Serve others. A little Fixer Upper, Hallmark and Potter Barn meets Jesus! Ask me if you'd like to see a print catalog... we have monthly specials and great gift items!
Contact: 206 W Stoneybrook Ct, Benson, NC 27504 | Phone: 9198201917 | Cell: 9198201917
Quail Hollow Financial Services, Inc.
Submitted by: Earl
Maggie Earl has been a NC licensed mortgage loan officer since 2002 and is a remote employee offering flexible hours. You may recognize our old business name in this homeschool community as Mortgage Partners, but Monica and I decided to transition to Quail Hollow so we have less managerial time with the business. We are really happy with that transition and continue to provide the great service you have come to expect. We treat our clients like family and hope you will give us the opportunity to earn your trust. We maintain strict client confidentiality and can direct you to online review sources to read about other client experiences. Please consider reaching out for you home purchase or refinancing needs.
Maggie Earl
919-741-0606 direct/text
mearl@mortgagepartners.biz
NC Loan Officer License: I-102507
National Mortgage License (NMLS) Individual ID: 70027
National Mortgage License (NMLS) Company ID: 111233
Contact: 10015 Park Cedar Dr., Ste 100, Charlotte, NC 28210 | Cell: 919-741-0606