Used Curriculum Sale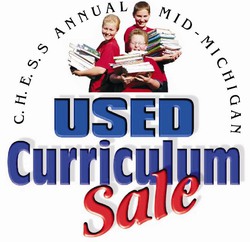 Annual Mid-Michigan Used Curriculum Sale
Thursday, May 17, 2018 2pm – 7pm
At the Lansing Center, 333 E Michigan Avenue, Lansing, MI 48933
Contact: Krista Royston
Sell the items you no longer need--or find resources at bargain prices!
This year our sale will be on Thursday of the INCH conference at the Lansing Center. Please invite all your friends and help us spread the word!
Get your book buying off to a great start by helping others in the community. We're offering you two ways to pay your entry fee into the Used Curriculum Sale – either $1 per person or 1 nonperishable food item per person. Get your canned goods on sale and you could save money to buy more books! All non perishable items will be donated to the City Rescue Mission of Lansing.