Mr. Rich Leed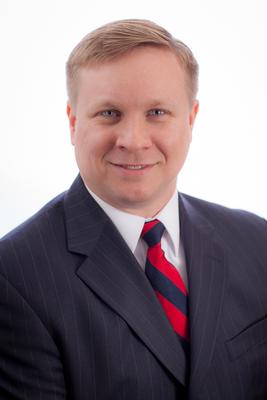 Rich Leed is an experienced finance and accounting professional who provides CFO services and strategic business consulting services to growing companies.
Rich has worked in a variety of industries and organizations - manufacturing, higher education, public accounting, not-for-profit organizations, wealth management, and CFO consulting services. His experience boasts nearly 12 years in the not-for-profit industry with positions in fundraising, independent audit services, and as the director of finance for a national not-for-profit organization, as well as 4 years at a wealth management firm.
His interest in investment management and personal finance go back to his college finance classes, an internship with an investment advisory firm, and his family's encouragement as a teenager to start saving early for retirement. In college, Rich realized that most students had never been taught the basics of personal finance, and after taking Dave Ramsey's Financial Peace University he started trying to solve that problem.
Rich earned his Bachelor of Science in financial management and his Master of Science in accounting degrees from Grove City College in Grove City, Pennsylvania. He is licensed as a Certified Public Accountant in Virginia and holds the Chartered Global Management Accountant (CGMA) designation from the American Institute of CPAs (AICPA) and the Chartered Institute of Management Accountants (CIMA). He is a member of the AICPA.
Originally from Buffalo, NY, Rich now lives in Northern Virginia with his wife and their two young boys. They are very active in their church, Chantilly Bible Church, where he has served as a deacon and has been leading Dave Ramsey's Financial Peace University and a finance seminar for high school seniors for many years. Rich also serves as a trustee and board treasurer for Ad Fontes Academy in Centreville, Virginia.
Current Classes Instructed by Mr. Rich Leed
Personal Finance (Thurs) (closed)