T-Shirts for Fieldtrip
You asked for T-shirts for Fieldtrips! Here they are. This is only if you want one. You do not have to buy one. It will be easy to figure out who is in our group if we have them.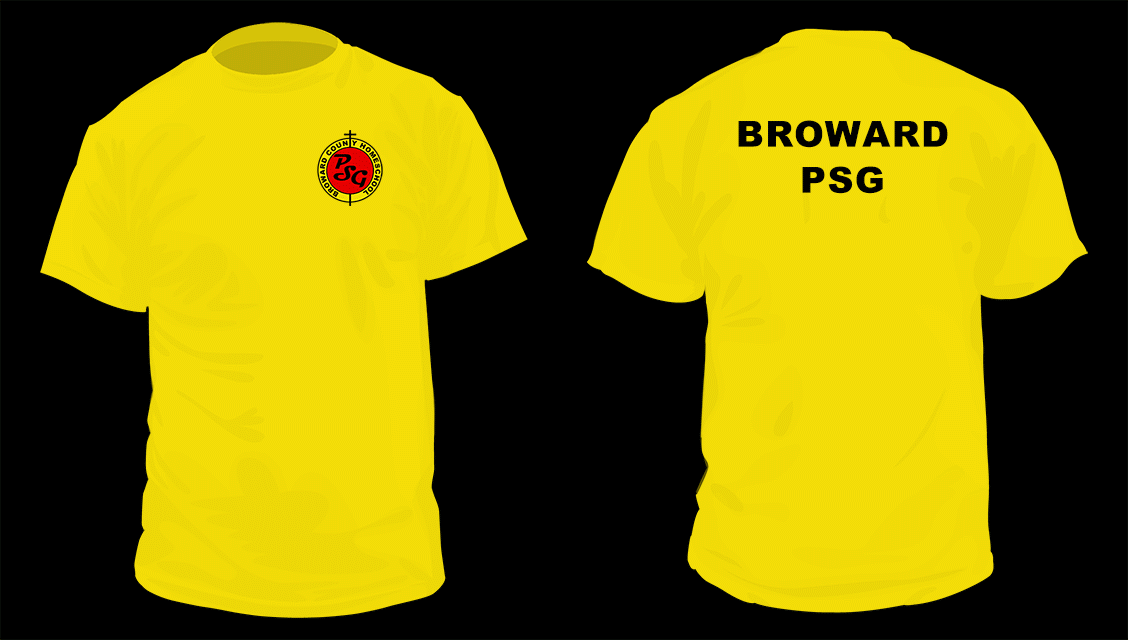 We will be ordering T-shirts that can be worn for field trips. The sizes and prices are below.
Youth sizes
X small -7.00
Small- 7.00
Medium 7.00
Large 7.00
Adult
Small 7.00
Medium 7.00
Large 7.00
X-large 7.00
2x Large 8.50
3X large 9.00
Paypal 8.00 per person 0r 9.50 for 2xlarge and 10.50 for 3 x large.
Check: $7.00 per each person unless 2xL - $8.50 3xLarge $9.00
MAKE CHECKS OUT TO:
BROWARD HOMESCHOOL PSG
PLEASE WRITE IN THE MEMO SECTION THE NAME OF THE FIELDTRIP YOU ARE PAYING FOR..
SEND CHECKS TO:
There will be a picture soon but the Color will be yellow with the PSG logo on the front left and Broward County Homeschoolers PSG on the back.