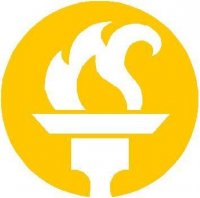 WELCOME TO
TORCH
Texarkana Organization
for Resolute Christian Homeschoolers
TORCH is a local homeschool support group, serving Texarkana, AR/TX and the surrounding area. Organized and operated by parent volunteers, our mission is to support and encourage those pursuing the choice of homeschooling for the education of their children, and to represent the homeschool community in a manner that gives glory to Jesus Christ.
TORCH is a Christian group, operated on the basis of Biblical principles and living faith; we uphold traditional Christian values while welcoming members of all races, nationalities and backgrounds who subscribe to The TORCH Ideals. Our common bond is our concern for the education of our children.
TORCH Meetings are held on the 1st Tuesday of each month:
7pm-9pm at TWIN CITIES EVENT CENTER (formerly Special Events on the Blvd.)
2101 Texas Blvd., Texarkana, TX.
Our next meeting is on October 1, 2019.
Join us as we discuss Financial Peace.
Visitors and guests are always welcome, and may call any of the Board Members for more information. Each meeting covers a different topic of interest to homeschoolers, upcoming events, and pertinent legal issues. Gavel Club for teens and ART Class for children are offered during our regularly scheduled monthly meetings.
Through the year we have Educational Field Trips, Bowling and Park Days, Holiday Parties and other family oriented activities.
Membership cost is $30 per year and may be paid when submitting your application. Applications are available in the left hand menu under Membership Info Pack and may be printed then mailed or hand delivered, or may be obtained from the Treasurer, at the monthly meeting. You may request website access by following the link at the top right hand corner of home page of webiste. Access granted with Membership approval.
Current Newsletter available in the left hand menu.