Who we are!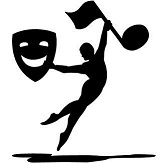 HOME of Fine Arts Connection, Inc. is a Non-Profit Fine Arts program for the home educated student located in Henry County, Georgia. The founder of the program, Mrs. Joni Hyde, was looking for a way to involve her children in music outside of private lessons. She wanted her home schooled children to have the benefit of participating in a band experience.
Mrs. Hyde met a private school music teacher and expressed her desires and this music teacher saw potential in a mother's dream. They "banded" together to start the program then called Homeschoolers Offering Music Education. Those first music classes began 16 years ago. In 2010, the program obtained non-profit status and the name was changed to HOME of Fine Arts Connection, Inc. to reflect the program's growth into all branches of the fine arts.
Today's HOME programs includes band, choir, violin and guitar instruction, keyboard, percussion, dance, Theatre Club, preschool music, Boomwackers, sign language, crafts, art class, photography, debate just to name a few.
This cornucopia of classes allows the home schooled family to experience the Fine Arts in one place on one day. The instruction is very affordable, which was one concern that Joni Hyde wanted to keep in mind since usually the home schooled family is a single income family.
God has blessed this program tremendously and we give Him all the Glory!!
Intrigued? Come check us out and see for yourself!
HOME is located in McDonough, Georgia - serving Henry and the surrounding counties homeschool families.