Our Mission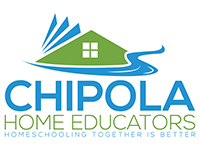 Chipola Home Educators exists to enrich the educational and social quality of homeschooling families by offering field trips, holiday parties, and other activities, as well as support for moms. We do all this in a Christ-centered environment.
Membership
Public Calendar Information
Hi friends,
CHE calendar events listed on this page are open to all homeschooling families. If you're interested in an event, do signup. If you'd like to speak with someone please send us an email. One of our leaders will contact you. Email: [email protected]
We are also looking for other homeschool groups who are willing to partner with us to provide a calendar of events open to all homeschooling students.
Sincerely in Christ,
Kimberly Draayom