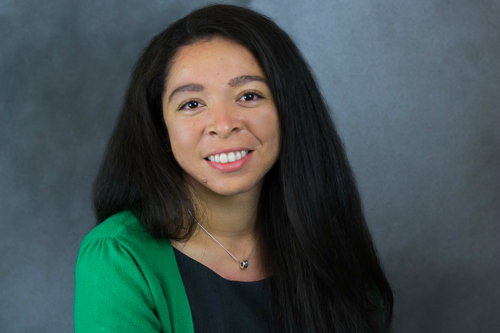 ¡Hola HSP Families ! My name is Edith Lizalde. I am thrilled to be teaching Spanish and Writing (English) this year at Homeschool Plus. As a native Spanish speaker, sharing my language and culture is my passion. I was born in Nicaragua and raised in the United States. I enlisted in the U.S. Navy to proudly serve our country while earning a Bachelor of Arts in English Literature from the University of Maryland. I have tutored Spanish and Writing students for 4 years while homeschooling my children and living all over the world as an active duty U.S. Marine Corps family.
I love teaching Spanish and aim to bring as much of my culture into the classroom as possible. In our class, we will listen to music in Spanish, learn about cultural differences and traditions, and have fun while learning a new language. I believe learning a different language, especially at a young age, can make students more culturally appreciative and positively impact their lives. My greatest joy is when a student tells me they were able to speak to someone in Spanish!
In my free time, I enjoy having fun with my husband, my children, and our two very loud dachshunds.
Gracias y ¡Hasta luego!
Current Classes
High School Writing – Instructor (open)
Spanish 1 – Instructor (open)
Spanish 2 – Instructor (open)
Intro to Spanish – Instructor (open)
Pre-Spanish – Instructor (open)