Beginning Conversational Spanish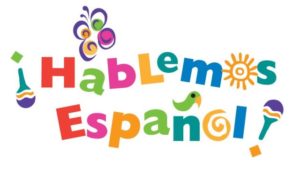 Lab Fee: $180 Per year payable in full, or 9 monthly payments of $20.
Grades 4th - 6th
Supply Fee: $20
Lighthouse Family Membership fee of $40 must be payed by 8/1/2018 to secure registration. All other CHSEL fees and tuition will be invoiced prior to orientation.
TEACHER: Kim Lazenby
Students will be immersed in the Spanish language through activities and environment, learning the language as they go. Spanish will be the primary spoken language, offering students opportunity to learn naturally by hearing and experiencing. They will be engaged in the activities and enjoy learning without even knowing that's what's happening!