About Us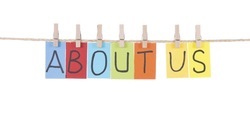 What is Branches? Branches is a Christian homeschool co-op community that offers academic and enrichment classes, sports activities and clubs, once a week to families in the metro Phoenix area. We do this through a co-op model, where each family contributes in some way.
We meet once a week on Tuesdays from 8:45am-2pm You sign up and pay for classes by semester. There are two 14 week semesters; one in the Fall and one in the Spring. A variety of enrichment and academic classes are offered. Parents are required to stay on campus, sign up for "jobs," and participate in whatever area they are talented in.
Ages supported? Babies through 12th grade, we offer many different classes and activities for all aged children. We have created an environment where the whole family can participate in some way. Due to the size of our facility we are currently not able to add to our younger classes. We can only accept ages 7 and older.
What classes do you offer? Click on the Public Class Registration link to see a tentative class schedule. Class prices are by semester. Class Registration begins in September for Fall classes and December for Spring classes.
How do I sign up for parent "jobs?" On the Public Class Registration link you will see the child class schedule along with a parent job schedule. After you are a member you will be able to sign up for your parent jobs the same way you sign up for classes for your children. Each parent will need to sign up for parent jobs depending on the number of hours your family plans to be on campus each week.
Required Job Credits:
Families attending 1 class period = 4 credit minimum
Families attending 2 class periods = 4 credit minimum
Families attending 3 class periods = 5 credit minimum
Families attending 4 class periods = 6 credit minimum
Families attending 5 or more class periods = 7 credit minimum
Please see the job descriptions on this site to see how many credits each job is worth.
Request more information