SHARE BANDS
Homelink music teacher, Patrick Baker, is excited about his new project!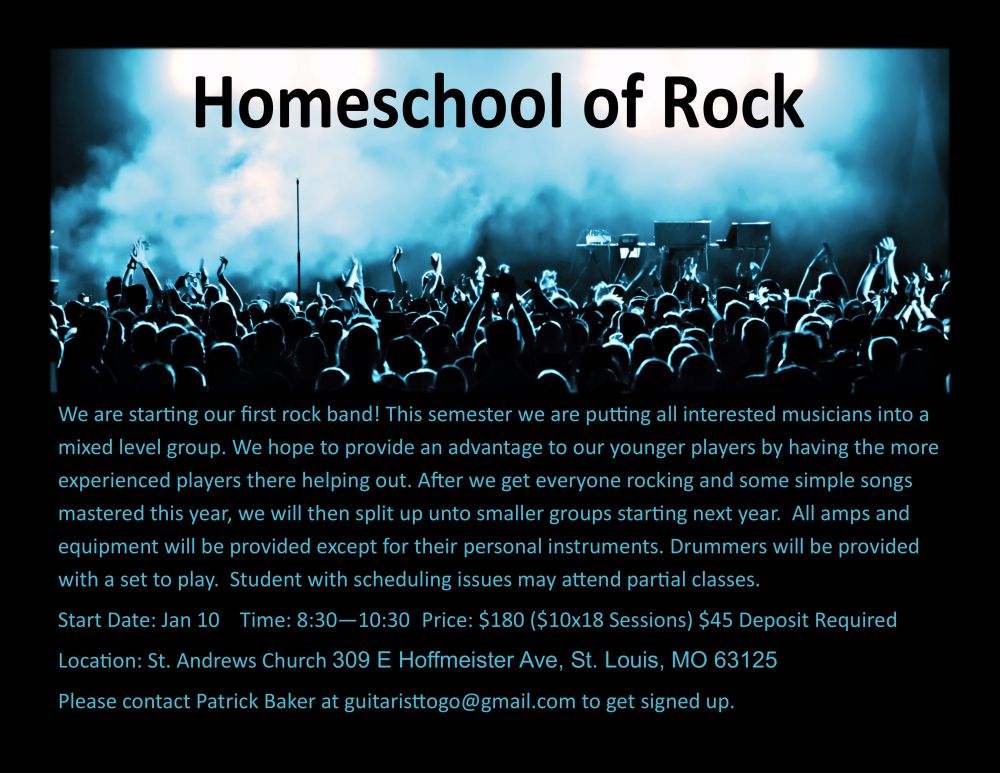 Please note that this is NOT a Homelink class this year; however, it is held at the Homelink location.
We are just trying to get this "off the ground" and will be making changes as we go. If it is successful,
it will probably be part of the Homelink offerings next year.
So please make direct contact with Patrick and make payments directly to him.
---
Here's more information about Patrick and the song list he plans to use: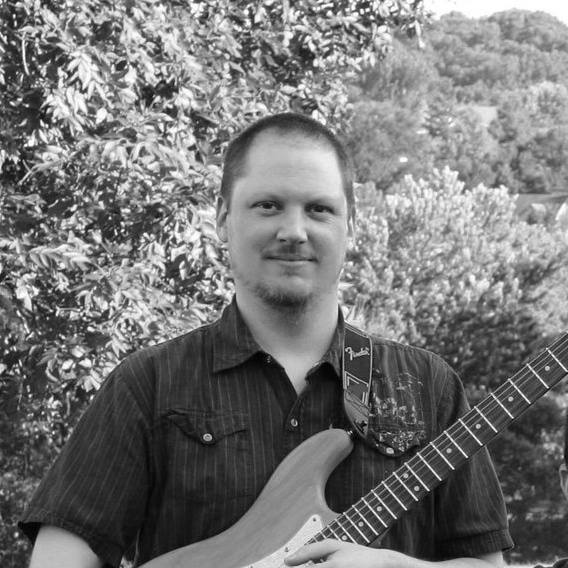 Patrick Baker has been a private guitar teacher for over 30 years. He went to Jefferson College, and the Guitar Institute of Technology to study Jazz performance. He was the owner of the String Theory Music School across from Fox HS for 5 years. Mr. Baker also performs locally in instrumental settings. Mr. Baker became a Sifu (Master) of Wing Chun/JKD Martial Art in 2014 and has studied under Sifu Mike Sheng. Both his son, Andrew, and his daughter, Ella, are students at Homelink.
Mr. Baker also does guitar instruction in your home! On his website he says:
For me, teaching is a passion. Since the late 80's, I have provided the St. Louis area students with extensive private teaching services. From my early days teaching in Jefferson County music stores, to larger St.Louis stores and schools. I later opened my own guitar school called String Theory Music. It survives today as Guitars To Go. Now, I take pride in teaching people who are eager to expand their minds, talents, and skills, and bring a depth of professional expertise to the convenience of the customers home.
I offer personalized in home classes at affordable prices, and use my specialized lessons to improve areas of difficulty. I also introduce students to new theories and techniques, helping them advance to higher levels of understanding. Contact me to help change your life!
---