ACADEMIC DEPARTMENTS
High School IEW
Jana Powell
My passion for IEW began in 2012 when I started teaching my own children about the style and structure presented in the IEW programs. I believe the IEW program has been an essential tool for the success my oldest child has achieved in the college classes he took as a dual-credit high school student. I have been certified to teach the IEW program and hold experience as an IEW teacher and co-teacher. I graduated from the University of Texas at Arlington where I was awarded a Bachelor of Science degree and have twelve years of classroom teaching experience. My husband and I have been married for twenty blissful years and have always homeschooled our four children who are now ages 18-6.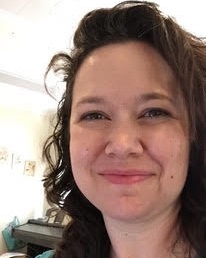 Middle School IEW
Amanda King
I have been teaching IEW for two years and I love it. I appreciate the structure of it and how it gives students the tools to be successful writers and communicators. I have a BA in Literature from the University of North Texas. I taught high school English in the public school for three years before getting the opportunity to start homeschooling my own children. It is such a blessing for me to get to share my enthusiasm for writing and I am looking forward to another great year teaching IEW at WACHE.
Upper Elementary IEW
Ione Wise
As a third year IEW teacher, I have fallen in love with this program! Writing with excellence is a passion for me, and I want children to share that joy. IEW's structure can be especially helpful for beginning writers because the emphasis is on practicing good writing stylistic habits and forms. Parents are encouraged to be available and involved in helping with spelling and idea generation. Typing is allowed to remove the pressure for handwriting skills. This all allows beginning writers to focus on learning and practicing their writing skills and building their writing "toolbox" without distraction. Just as the musical practice of scales or dance practice at the barre builds strength and agility, IEW helps young writers learn and then practice writing skills until they are easy and automatic. I am a graduate of Southern Methodist University with a B.F.A. in Film and a minor in Psychology. My husband Jeff and I have been married for 25 years and have been homeschooling our four children since 2011. We have two daughters, ages 15 & 13, and two sons, ages 10 and 8. I look forward to building writing skills with your children!
Lower Elementary IEW
Dorah Daniels
I have been homeschooling for 10 years and fell in love with IEW when my two oldest were in third grade. While I am new to teaching IEW at WACHE, I am truly passionate about all children having a chance to express themselves vividly, through writing. IEW is a curriculum that has served my own children well and has also shown itself to be a style that can be seamlessly adapted by a broad range of learners. I look forward to introducing IEW to the younger WACHE students in a fun and fascinating way.
---
MATH DEPARTMENT
Pre-Algebra and Algebra 1
Jill Horsburgh
After receiving my Bachelor's of Science in elementary education with a math minor from Texas Tech University many, many years ago, I quickly learned that God placed me in a profession that energized me! I've enjoyed teaching kids of all ages various subjects, but math is one of my true loves. When I see a student's lightbulb moment - the moment when a concept is finally understood - I'm inspired to keep learning new ways to make difficult math concepts easy for children. Thankfully, at WACHE School, I have the opportunity to continue to learn and teach what I love.
Algebra 2 and
Geometry
Abby Haydel
I graduated from Louisiana Tech University with a BS in Mechanical Engineering in 2006. I took a job working as a design engineer at Halliburton in Carrollton, TX. After deciding to get an alternative certification in teaching, I took a position as an Algebra I teacher at Northwest High School. In my time there, I taught Algebra I, Geometry, ESL, and ultimately served as the Math Department Head before leaving to have my first child. I have continued to have a passion for Math and Engineering while staying home and homeschooling my four children – Austin (10), Anna (8), Avery (6), and Amelia (3). I am excited for the opportunity to share my love of Math and Science with the students at WACHE!
---
SPANISH DEPARTMENT
K-2nd Spanish
Alysia Anderson
I took Spanish starting in 7th grade, and found that it came very naturally to me and I loved learning it. I continued through 12th grade in school, then another 3 years in college. I love introducing kids to Spanish, and aspire to ignite a love of learning another language in each child I teach.
3rd-5th Spanish
Joanna Moore
I started learning Spanish in elementary school from grandma, who guest taught in one of my classes. I then took 2 short mission trips to Mexico with my youth group junior high and taught myself Spanish so I could keep up with the penpals I met there. I took 2 or 3 years of Spanish in high school, joined more teams on trips to Mexico and Costa Rica, then after college, I spent a year in Spain for an internship, starting with immersion language school then working with missionaries who had planted a church in Pamplona. After moving back to Texas, I translated for my boss and her Spanish-speaking patients for almost 5 years before becoming a stay at home mom.
Middle School Spanish and Spanish 1
Sara Mitchell
Spanish is my first language. I am first generation born in Texas; my parents are from Mexico. Even though I wasn't taught to read and write in Spanish, I taught it to myself. I CLEP'ed out of College Spanish. I have a BA in Interdisciplinary Studies from WGU.