WACHE THEATRE TEEN TROUPE

WACHE Theatre Teen Troupe Class
We are so excited to offer teen theatre classes at WACHE School on Mondays. These classes focus on improv exercises, monologues, auditions, becoming fluent in theatre terms, understanding stage directions, and rehearsing for productions. Our teen theatre class is open to beginners all the way up to seasoned actors. There is a Tech Week before each play which includes rehearsals outside of WACHE School.
Theatrical Design Techniques Class
We also offer a Theatrical Design Techniques Class that teaches students about different facets like set building, sound effects, lighting, costume and make up, and props. Students will also work with the Theatre Teen Troupe class to prepare for each semester's play completing production-particular projects. This class will have a few big project days outside of the Monday class to work on projects that won't fit in the classroom.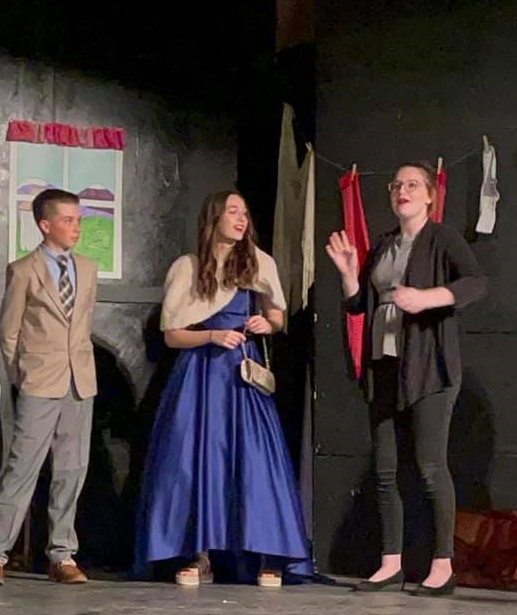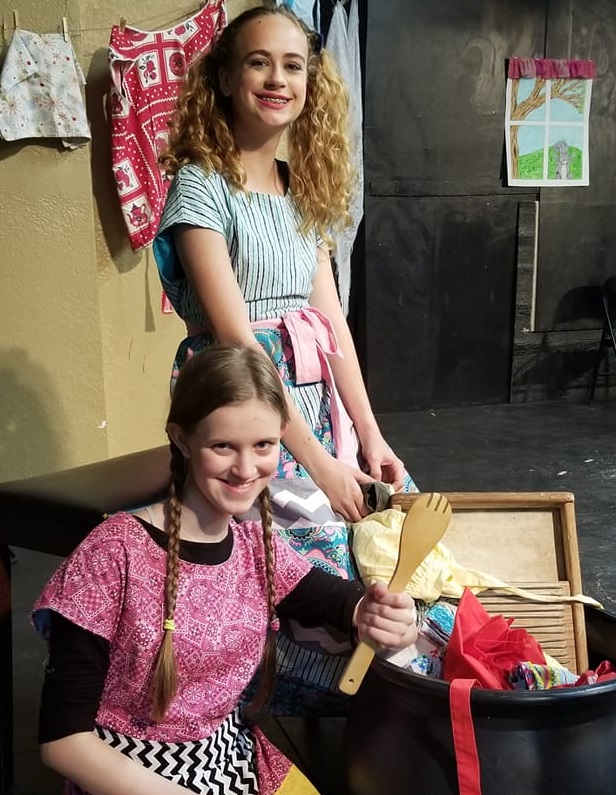 ---
Meet Our Director
Mendi Carlson
When I'm not belting out show tunes, I'm probably quoting a movie. I love helping kids come out of their shells and be proud of their accomplishments! During my first full year of teaching theatre at WACHE School, I directed the hilarious Once Upon a Crime to a sold-out audience. The following year, I directed Fowl Play to another sold-out audience. I believe public performance sets the stage for a well-rounded adult who will be able to engage any audience on the stage of life. I have been a homeschooling mom for 12 years and a theater mom for 8 years. I have been married for 19 years to my biggest fan, Jim, and I am the mother of three very animated minions.
Meet Our Theatrical Design Techniques Teacher
Carrie Shearer
Hello! I'm Ms. Carrie. I experienced live theatre from a very early age; my family was involved in the many musicals at our church for as long as I can remember. In college, I majored as a theatre performance and vocal performance major. I was able to play the lead in such memorable plays as "Beaty and the Beast" and "The Robber Bridegroom". (If you're not familiar with that one, don't worry. No one else is either.) While I did not pursue theatre after college, I still treasure those experiences. There is something unique to live theatre- it's thrilling, it's a bit scary, and it pushes you to grow. And while I loved the thrill of the performance, nothing compares to the relationships that are built. Theatre is essentially group of people working together as a team to create, using their gifts and passions. And that is hard to find anywhere else. WACHE can go above and beyond that, providing an environment that most importantly, points to God. I am so excited to begin this journey with the WACHE Theatre and I can't wait to see how these students grow in their talents!