Scholar Projects
2021-2022 Scholar Projects
Sword of Freedom (Ages 12+) 1st Semester (See Below)
Hero Project (Ages 12+) 2nd Semester (See Below)
---
2020-2021 Scholar Projects
Key of Liberty (Ages 12+) (See Below)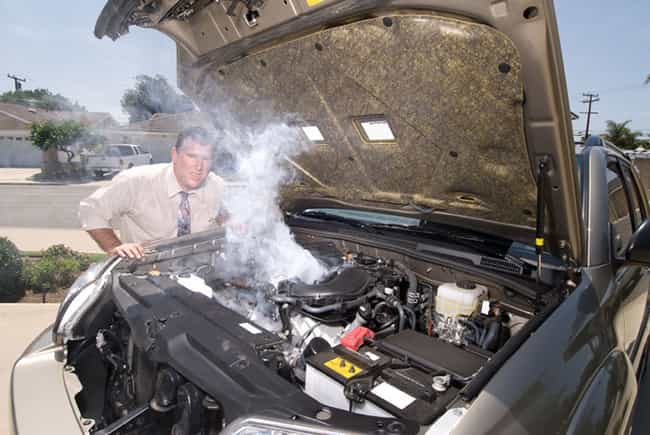 Life Skills 101! (Ages 14+)
The first quarter will be a speech/debate class.
The rest of the class will be skills that the class chooses to learn about with some possibilities of: cars, health & wellness, college, careers, taxes, mortgage and insurance, clothing cost and care, cooking, personal mission, preparedness & food storage, wilderness survival, etc.
---
2019-2020 Scholar Projects

Ignite is a super fun and engaging, highly inspiring, one-year course for youth to learn like crazy, have a ton of fun, and probably not even realize how much they are excelling.
Some possible units will be:
Unit 1: We Are All Wonders
Unit 2: Shakespeare Adventure
Unit 3: Geography Wiz
Unit 4: Young Entrepreneurs
Unit 5: Clue Finders
---
2018-2019 Scholar Projects
Personal Finance (ages 12+) (Spring 2015)(Fall 2018)
A one-semester class based on Dave Ramsey's "Financial Foundations" course, using additional books and hands-on activities to teach the following principles: Saving & Budgeting; Credit & Debt; Financial Planning & Insurance; Income, Taxes, and Giving. It's never too early to learn these principles, which will be applicable to students for the rest of their lives!
---
Enlightenment Project (ages 11+)(Spring 2019)
This is a one-semester class tracing the history of Enlightenment ideas such as personal liberty, religious tolerance, constitutional government, separation of church and state, and separation of branches of government. These ideas had a genesis during the 18th century. They were important to the Founding Fathers, and they continue to be important today. The themes of this class are Life, Liberty, and the pursuit of happiness. We use books, podcasts, and discussion to explore and develop our personal quest for enlightenment and share the light with both personal and class projects.
If you believe that: Democracy is better than dictatorship, individual rights are not just for kings, war should be avoided, rational inquiry is a way to find truth. If you believe that burning witches is a bad idea, education is good for society, and that believers in one faith should not kill the believers in another faith... If you believe in equal treatment under the law, if you believe in human flourishing and life, liberty and the pursuit of happiness, you are a child of the enlightenment.
---
2017-2018 Scholar Projects
Sword of Freedom (ages 12+) (Fall 2014)(Fall 2017)(Fall 2021)
A one-semester project based on the Civil War which will include weekly opinion papers, simulations, presentations, reading and discussing classic books (Uncle Tom's Cabin, Across Five Aprils, Abraham Lincoln, To Kill a Mockingbird), and reading and discussing speeches and documents of the time period.
---
Hero Project (ages 12+) (Spring 2015)(Spring 2018) (Spring 2022)
A one-semester project designed to empower our current Hero Generation to form a link to the Hero Generation of World War II and heroes throughout other times. Through getting to know these amazing men and women, they will learn what qualities Heroes have. At the end of the semester, the students will have a wonderful scrapbook/journal in which they will record their learning opportunities from the semester, which will include interviews, reading & discussing classic books, simulations, and many other experiences.
---
In

Quest I & II

(ages 15+)(2016-2017)

(2 semesters) youth will be introduced to the greatest statesmen of history and to the details of A Leadership Education. This class is an intensive research and writing course. Each student receives individual coaching with a writing mentor. The student also has opportunities to read great literature and learn self- management skills.
Real Life! (ages 15+)(2016-2017)

(2 semesters)

Units will include: Entrepreneur Skills; Cars & Credit; College, Careers, and Beyond; What are you Wearing?; What a Personality!; Personal Persuasion; Mission Possible.
Key of Liberty (ages 12+) (2013-2014)(2016-2017)(2020-2021)
This is a two-semester project studying the American Revolutionary War period, the United States Constitution, and other founding documents.

Vision: I see the connection between education and greatness.
Mission: I have a personal call to greatness. I can take a stand for freedom.
Abilities: Self-governance, sovereignty, study hours, concentration span, duty to country
Skills: I am finding voice through: writing, speaking, oral persuasion, analytical thinking, and memorization.

We learn the above abilities and skills through simulations and activities, book discussions, writing opinion papers, document studies, and debates.
Historical Literature Unit (ages 11+)--

Youth will be working on several aspects of language arts: handwriting, reading, free writing, Spanish vocab, interviewing and presenting. Students will also participate in hands-on projects, games, and simulations based on the Great Depression era. We hope that through this class our youth will learn to rise above adversity with kind and tender hearts.
Pyramid Project (Ages 14+)--(2015-2016)
The study of the subject of truth;
Its structure - Logic;
Its method - Habits of a Scientist:
And its language - Math.
Learn how to use Logic, Science, and Math in order to discover truth.
---
Exploring
Genius (Ages 12+)--(Fall 2015)
An American History class covering 1793-1860, which will include: Westward Expansion, Pioneers, Explorers, Native American removal & migration, Industrial Revolution, California Gold Rush, California Missions, Railroads, and Inventions. We will also discuss environments that foster genius and will learn to recognize and strengthen the genius within each of us. Lots of fun simulations and projects are included in this class!
Ninja Scholar Skills (Ages 11+)--(2015-2016)
Fun, hands-on and student-led

Develop good habits, focus on consistency, discipline, and integrity

Learn academic skills such as handwriting or typing, spelling, punctuation, math facts and how to use Google programs

Improve at individual levels

Examples of units of study:

Myths of the World,

Fun with Latin and Greek,

How to be a Millionaire,

Seven Habits of Highly Effective Teens,

Eureka Math,

Publisher
Literature Project (ages 12+) (Fall 2014)


A one-semester project: reading and discussing poetry and books chosen by the mentor, writing assignments, and activities based on the books or themes introduced in the books.
Shakespeare Conquest (ages 12+) (2013-2014)(2015-2016)
In this two-semester project, students are introduced to the greatest poet-philosopher of all time. In this class, students are challenged to read, listen to, or watch 7 to 17 Shakespeare plays the first semester. They learn who Shakespeare was, his insights into human nature and many aspects of his poetry. They are exposed to the heightened language by performing a play at the end of this intensive acting course.