Register for YouthCUE Choral Celebration (for ages 13-19)!
Date
August 22, 2019
Additional Information
CHEC received information about the following opportunity:
Click here to learn about the YouthCUE Choral Celebration at MC
If you would like to register, please click on the appropriate link below.
Group: https://www.youthcue.org/programs/choral-celebrations/2019-mississippi-college-choral-celebration/
Individuals: https://mschorus.org/youthcue.html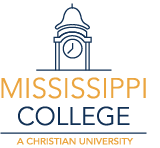 Mark Nabholz, DMA
Associate Professor of Music
Director of Choral Activities
Mississippi College
PO Box 4021
Clinton, MS 39058
OFFICE: (601) 925-3924
CELL: (706) 306-1374
manabholz@mc.edu
View the Festival of Lights: pbs.org/show/mississippi-college-festival-lights/
Visit our Youtube Channel: http://bit.ly/MCSingers
CONFIDENTIALITY STATEMENT:
This communication may contain confidential information. If you are not the intended recipient or if you are not authorized to receive this communication, please notify and return the message to the sender, *then delete this communication including any attachments*. Unauthorized reviewing, forwarding, copying, distributing or using this information is strictly prohibited.
Please note: The CHEC Leadership team cannot verify or control the quality, safety, or value of services and/or products. Please thoroughly investigate before engaging in outside services or opportunities.