ABOUT OUR CLASSES
Eastside Explorers

hosts optional

drop-off classes

for its members each week. Parents share in the cost of an experienced tutors who lead small group classes each Monday. Tutors also give guidance to older students for the remainder of the week so they are able to complete their classes/assignments with their parent.
Classes are held on Mondays near 60th Street and Greenway Rd.


Registration opens to current members on June 1st.



First Semester begins on Sept.11, 2023.

Second Semester begins January 8, 2024.
A Per Semester Admin Fee ($35) is due at the time of registration to secure your child/ren's spot(s). This covers your entire family for the semester and helps bear the cost of the facility, insurance, and required resources.

Our Semesters run: (1st Semester) Sept. - Dec. and (2nd Semester) Jan.- April, with 14 weeks each semester.

Most of our teachers accept ESA payments. Please read each class description thoroughly to determine eligibility and policies.
HOW IT WORKS
Families interested in Class Days each contribute to having experienced tutors (not employed by Eastside Explorers) for our Monday drop-off classes. The co-op tutors introduce new concepts, review previous material, assess, provide engaging class discussions, and offer enriching activities.
Parents drop off students for one or more enrolled classes on Mondays and oversee the rest of the week at home. Our tutors work hard to set your child up for success even when they are not in class on Mondays. Upper Elementary, middle school, and High School classes may assign homework, study guides for quizzes, tests, and projects for the rest of the week. Parents are expected, as the primary teacher, to oversee this work to ensure students are getting the most out of their classes. Please read each class description completely for expectations.
Parents and students communicate with their teachers via email. Teachers will also email families directly, so make sure to check for those correspondences frequently.
It's a Win-Win! Students love the social, educational setting our Class Days offer, and parents appreciate the drop-off nature as well as having another adult helping to oversee the work!
BENEFITS OF CLASSES
Experienced tutors - Affordable, experienced tutors who teach all of our classes and put tons of time and love into making sure your child is getting the most of the class
No prep, no teaching required from parents. You can drop off and enjoy your time while your child is being taught in a safe, loving environment.
Small-group setting that promotes confidence and builds friendships while allowing content to be individualized
Teaches accountability and time management - Students gain experience in completing assignments/tasks in a timely manner and for a group purpose
Creates independence and builds confidence- Students will learn how to work alongside other non-family students in an educational setting and with an amazing class leader. This safe environment allows them to take leadership roles, express themselves, and grow in new ways!
Curriculum Pace Set for you- Tutors will introduce concepts/material in class and will direct students and parents on how to use the material throughout the remainder of the week. An easy-to-use online class forum gives students and parents access to assignments, suggestions, and direct teacher communication. The goal is to use what is being taught in class as a launching point for the rest of the week's work.
REGISTRATION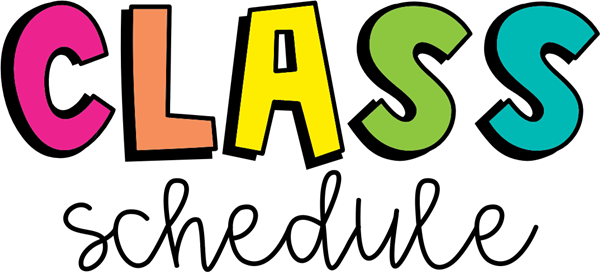 Our drop-off classes include something for everyone (preK - High School)!!
GO HERE TO SEE OUR FULL LIST OF CLASSES & TO REGISTER!