Eastside Explorers is pleased to host educational and enrichment classes to our homeschool community!
Second-semester classes begin on January 14th and are held on Monday afternoons @ Scottsdale Church near Scottsdale/Cactus Rd.
A Semester Registration/Facility Fee is due at the time of registration to secure your child/ren's spot(s). This covers your entire family for the full semester. EE Members: $38 Non-Members: $60

Classes may be paid in full by semester or as a monthly option.

A minimum of Class Supply Fee + Jan. tuition is due at the time of registration. Remaining months (Feb., Mar., Apr.) must be paid to teacher two weeks prior to a new month.
Non-EE members will need to create a temporary account within EE to register for classes. Please visit our

Membership page HERE

. You will receive access to register for classes shortly after.
BENEFITS:
Experienced teachers - We provide paid tutors who teach all of our classes at a very competitive rate.
No prep, no teaching and no requirements from parents. You can drop-off and enjoy your time while your child is being taught in a safe, loving environment.
Small group setting that promotes confidence and builds friendships while allowing content to be individualized.
Creates independence and builds confidence- Students will learn how to work alongside other non-family students in an educational setting and with an amazing teacher. This safe environment allows them to take leadership roles, express themselves and to grow in new ways!
No pressure - While tutors may assign reading at home or encourage exploration of a concept they are learning in class, there is no pressure to complete assignments at home. This means you can focus on your own curriculum or use what is being taught in class as a launching point for more discovery at home.
Please review our

FAQs

for answers to the most common questions.
If you have any questions regarding classes or need help completing registration and/or payment, please contact Rachael Porter at fieldtrips@eastsideexplorers.org or 480-766-8953.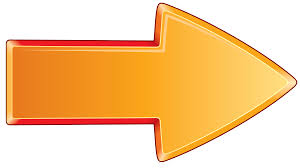 Current Eastside Members:
* Register for classes by logging-in and clicking on the CLASSES link.
Non-EE Members:
* You may view our course offerings by clicking HERE. If you would like class specifics (i.e. details, scope/sequence, supplies, etc.), please email Rachael Porter and she will promptly assist you. Thanks!