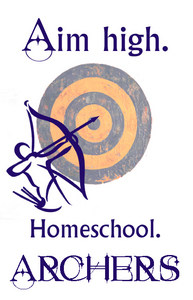 Accomplishing Welcome to ARCHERS Homeschool Group!
Rich
Christian
Home
Education through
Relationships &
Support
Psalm 127:4 "As arrows are in the hand of a mighty man; so are children of the youth."
MEMBERSHIP
Applications for the 2015-2016 school year are now CLOSED as membership has reached its capacity. No further applications will be accepted. If you are a Grace Church member, contact Harbene Zaleski.