Welcome to ARCHERS!
Accomplishing
Rich
Christian
Home
Education through
Relationships &
Support
Psalm 127:4 "As arrows are in the hand of a mighty man; so are children of the youth."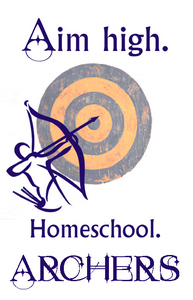 Thank you for your interest in ARCHERS Homeschool Group.
Applications for 2018-2019 will be accepted in May.
Check out our calendar for public events.