Welcome to ARCHERS!
Accomplishing
Rich
Christian
Home
Education through
Relationships &
Support
Psalm 127:4 "As arrows are in the hand of a mighty man; so are children of the youth."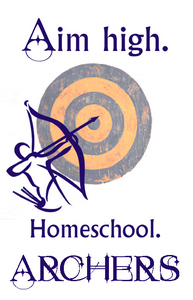 Thank you for your interest in ARCHERS Homeschool Group.
Join us for a Homeschool How-to on April 23rd, 6:30 - 9 PM in room 2 of Grace Church. For more information contact Layla at ljohns99@sbcglobal.net.
To sign up for the Homeschool How-to, go to the calendar and click the link.
Applications for 2018-2019 will be accepted in May.