Activity Descriptions

This is a sampling of the activities CHEA offers. Not all activities are available every year.
We add and remove activities as leaders and new offerings become available.
---
Anthology
This is a collection of writings and illustrations created by the children of CHEA from K-12th grade. Children may submit a drawing, poem, short story, illustrated riddle or other example of their work. These are compiled, printed, bound and distributed to those members who have submitted work. Entries must be on plain white computer paper without hole punches. Dark pencil, black ink, and black type work best. Only originals are accepted which will be returned with the completed anthologybook. Place your child's name and age or grade on the back of the entry on the top right corner. Completed Anthology books are sold for a small fee to cover the printing and binding costs. Entries are collected all year long and the final deadline is April 1st.
---
Book Buddies Book Club
Students will read the pre-assigned book throughout the month and write a paragraph or book report to read to the group. Club meetings are once per month where we will read reports, discuss the book and watch a corresponding movie. Book/movie list will be chosen by the leader and approved by parents of club members.
---
Pizza Hut Book It! Program
BOOK IT! goals are based on reading ability. Number of books, number of pages, or number of minutes – they all work. BOOK IT! can also be used with the reading curriculum or as support for comprehension or intervention programs. For children not reading independently, the goal can be set where a parent or others read to the child.
Pizza Hut is proud of all BOOK IT! readers! The restaurant manager and team congratulate every child for meeting the monthly reading goal and reward them with a free, one-topping Personal Pan Pizza, BOOK IT! card and backpack clip.
BOOK IT! runs October 1st through March 31st each year.
The BOOK IT! Program is offered to children in grades kindergarten through sixth grade only, including homeschoolers.
Sign up HERE.
---
Bowling Club
Come join a team where striking out is a GOOD thing! The CHEA Bowling Club is open to ages 4-18 and is held at a local bowling alley.
The club meets once a month from September through May.
Bowlers will be teamed up by age range, with ages 8 and under using ramps or bumpers. Parents are needed to be lane supervisors and will record games scores in a provided log book. We will record two games for club record purposes, and any extra time up until the hour is finished is bowling for fun. Cheering and high-fives are a must!
Registration takes place at the LGM in August and usually stays open for two weeks. The fee includes bowling, shoes, year-end ice cream party and individual bowler award.
---
---
Box Tops Year-Long Fundraiser
Box Tops for Education has helped America's schools raise over $200 million to buy things they need. The Box Tops for Education program offers three easy ways to make a difference through everyday activities: buying groceries, shopping online and purchasing books. CHEA is asking our family members to check their products before tossing or recycling! There are two submission deadlines, one in October and one in February.

Look for products that have the box top logo and clip them and either give them to the box tops coordinator, any board member, or drop them off in the CHEA mailbox. The earnings from Box Tops help to fund to our Prayer and Praise Ministry.
For a list of participating products: See Full product list HERE
Easy collection sheets: See printables HERE and HERE
(Printable monthly collection sheet link is also available on the CHEA calendar each month)
---
Military Blessings Club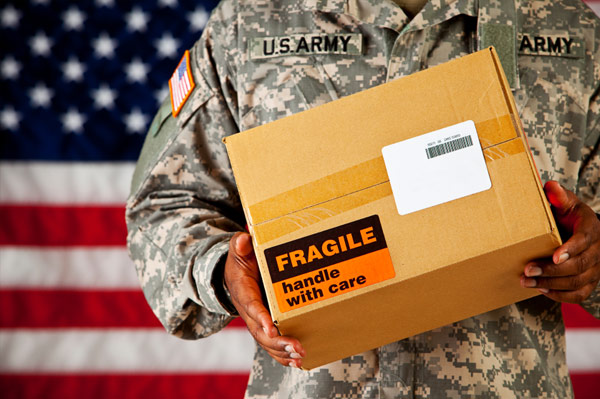 All ages are welcome each month to create birthday and thank you cards for our Soldiers. We use just about any paper crafting material available to create beautiful handmade cards that will bless our servicemen and women. Supply donations are welcome, you may also bring your own supplies to use, and we welcome recycled materials.
We will collect donations throughout the year to make up care packages for the soldiers chosen from an official agency. The kids will decorate shipping boxes and participate in their assembly for shipment.
We also have a wonderful opportunity to work with a local ministry who places the cards in birthday bags and mails them to a soldier on his/her birthday. Some are given to Soldiers before they leave or as they come home.
---
Kingdom Kids Co-op
Kingdom Kids Co-op is a school type setting where families who are interested in supplemental group classes get together once per week at a local church for approximately twelve weeks. Some classes are taught by parents, and others, such as art and music, may be taught by hired professionals. There is usually a reasonable fee involved and parents are expected to volunteer in some capacity.

Parents who teach can collect a fee to help offset the cost of their own childrens' co-op classes. This activity relies heavily on parental participation, so availability is on a year to year basis.
---
Evaluations and Testing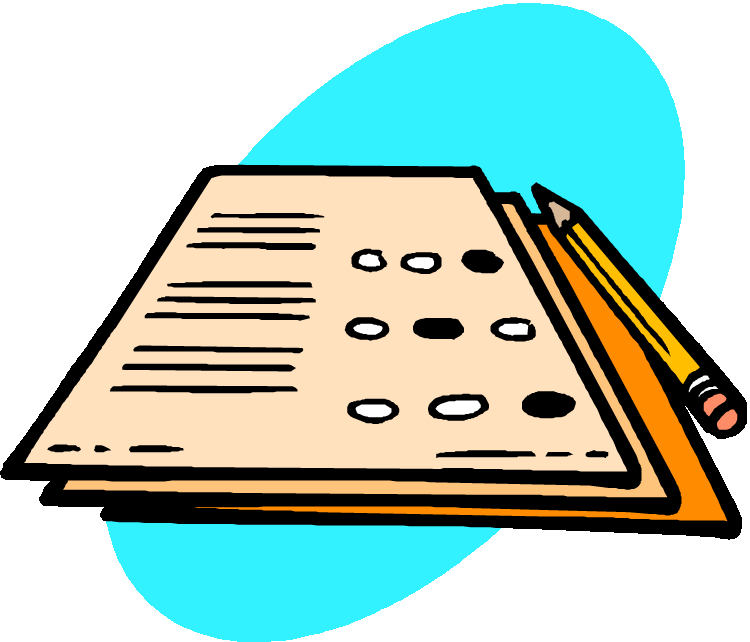 This is an option that is normally completed at the end of a school year, however, it is wise to think of it at the beginning of the year. As a Florida homeschooler, you are required to have your homeschooler evaluated for academic progress annually.
According to Home School Statute: Fla. Stat. Ann. § 1002.41.
Each student must do one of the following each year:
1) Have educational progress evaluated by a teacher holding a valid regular Florida teaching certificate and selected by the parent. The evaluation must include review of a portfolio and discussion with the student;
2) Take any nationally normed student achievement test administered by a certified teacher;
3) Take "a state student assessment test used by the school district and administered by a certified teacher, at a location and under testing condition approved by the school district";
4) Be evaluated by a Florida licensed psychologist or school psychologist; or
5) Be "evaluated with any other valid measurement tool as mutually agreed upon."
CHEA provides opportunities for #1 and #2.
Option #1/Portfolio Evaluations: In the spring, CHEA will provide for the membership a current list of local certified teachers who perform portfolio evaluations and are homeschool friendly. If you choose this option to evaluate your child, then you would connect with the evaluator of your choice to discuss the expectations, location, evaluator's fee, and to schedule an appointment.
Option #2/Testing: When the opportunities are posted, you will have the opportunity to sign your homeschooler(s) up for standardized testing to be administered to your child in April or May by a local and national organizations. Timely sign-ups are necessary as spaces tend to fill fast. Instructions for standardized testing sign-ups will be advised when available. The test is offered to children in grades K through 12.
---
Field Day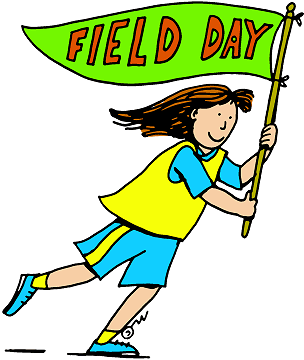 A fun filled family day in a local park setting. From three legged races to water balloon tosses, field day is an event that the whole family can enjoy. Friendly competitions among the students are grouped together by age. The main goal is to provide activity based competitions for pure enjoyment as its reward. Come cheer on your family as they participate in some old fashioned outdoor fun!
---
Field Trips
Any CHEA member has the opportunity to arrange a field trip to benefit the entire group. We aim to have a field trip once a month at various places, both local and reasonably out of town (Orlando, Tampa, Gainesville, etc.). Often minimum attendance numbers apply but we also receive terrific rates that are often payable in advance, depending on the venue's requirements.
---
Fitness and Nutrition Club
The purpose of this club is to promote overall health, fitness, and healthy eating. We will incorporate short lessons on nutrition, sports medicine and the kids will do cardio (running and walking), age-appropriate strength training, and proper stretching routines. We will also be partipating in the Presidential Physical Fitness Program/Test and the Five Points of Life Marathon. Parents are also welcomed to participate with all activities. Participants should be 10 or over, unless they have prior authorization by activity leader. This ensures that the activity levels are appropriate for the development of each participant.
Students should wear clothing that is appropriate for exercising, and keep modesty in mind as they choose necklines and shorts. Clothes should cover the things clothes are supposed to cover and provide the proper support for things that ought to be supported.
---
Graduations for K5 and Seniors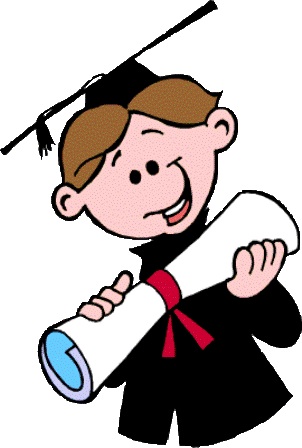 This event is held during our end of the year awards ceremony in May. Sometimes a parent of a K5 graduate will help organize and coordinate any larger group of graduates to create a small performance for that night (a practice or two may be required). Kindergarten students will wear a graduation gown (borrowed from CHEA) and purchase their own cap, sash and tassel (CHEA will provide vendor suggestions at appropriate time).

The award night organizer will request information about each student such as a special accomplishment and what they want to be when they grow up. Kindergarten graduates will also need to submit 3 photos for the visual presentation, such as a baby picture, a toddler picture and a current picture.
Senior graduates need to submit up to 6 photos for the visual presentation, their plans for the future and their favorite Scripture. For these students, each parent/family will accompany the graduate to the stage at the appropriate time and present them with a diploma of their own supplying. Parents will also supply the cap and gown if the student so desires to wear one. Many of these students go on to graduate at the FPEA convention during Memorial Day weekend so a cap and gown may be used for both events.
---
History Fair
Do you have a favorite person, event, or era in history? The History Fair is an opportunity to present a facet of history to other families in presentation form. Students will have the opportunity to give up to a 3 minute presentation on their favorite topic. They may enhance their presentation by including models, dioramas, books, or presentation boards. These items will be on display around the room. Historical dress is not required but very much encouraged according to the topic being presented. During presentations, students stand in front of their displays if necessary or at the front of the room at the podium. At either location students will use a microphone. A project can be done by individual students or families may combine one project. Students in kindergarten through 12th grade can participate in this activity.
---
Interfaith Service Opportunity
CHEA serves Interfaith by having a Hygiene Essentials Drive twice a year in October and March. Interfaith is a community ministry that provides emergency services (food, shelter & clothing) to men, women & families, many of whom are homeless.
In October and March, CHEA gathers hygiene items (soap, shampoo, toothbrushes, deodorant, etc.) for the residents living at Interfaith. We recommend that the children also help gather supplies. It's a great way to serve those in need while getting the children involved in serving others! At a park day, we will assemble ziploc packages to be distributed by Interfaith to those in need.
Interfaith Emergency Services, 435 N.W. 2nd Street, Ocala, FL, 629-8868. Donating information found HERE.
---
International Fair
The International Fair is open to students of all ages. Those participating in the International Fair can expect the following:
Early in the year participants will be asked to submit the names of a few countries that they would be interested in learning more about. We ask for three options so that a variety of countries can be represented. Once country assignments are given, you are free to study the country as you wish.
The International Fair is usually held during an evening in spring. There are several things your child can do to make this a fun and memorable event. Most children choose to make a backboard on a tri-fold board (like the type used for science fairs) showcasing different aspects of life in their country of study. This can include anything you wish including props and artifacts from your country.
We do ask that each child prepare a 2 minute speech to present that evening. Your child can also choose to wear a costume from their country or dress clothes.
We have an international buffet too! Every participant is to prepare (or purchase) a dish from their country for everyone to sample. Along with your food dish, you will bring a two-liter bottle or other beverage to share.
---
Literature Fair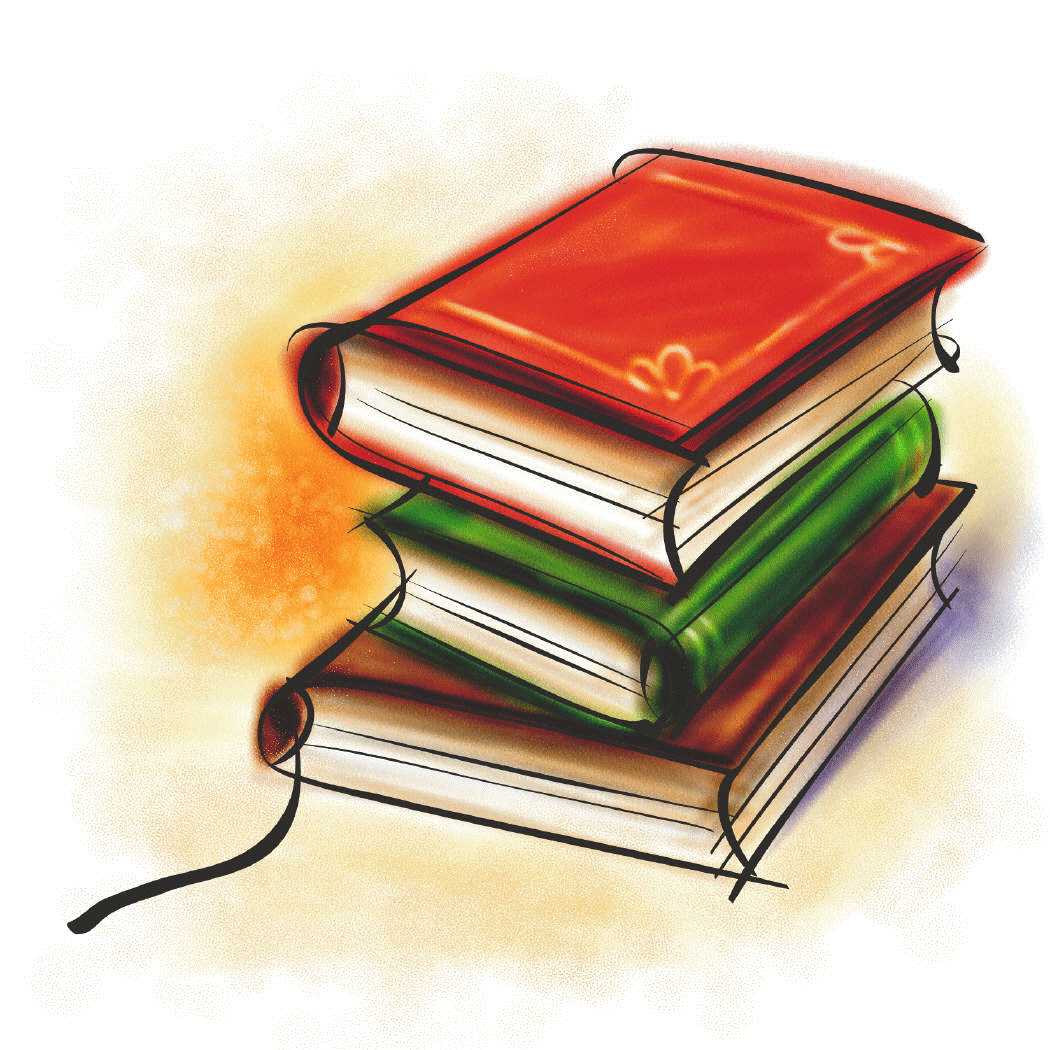 Similar to the History and International Fairs, the Literature Fair is a presentation style book report to an audience about the student's favorite literature classic. A display board, character costume, short speech and student review are all encouraged!
---
Mom's Night Out
Organized by any parent member, it's simply a fun night out to fellowship and sometimes participate in an activity.
Available on random dates throughout the year.
---
Nature Club
This club meets once a month at a local park or other nature related area to discuss the characteristics, uniqueness, and blessings of God's creation. Activities that may require some supply donations are possible.
---
O.A.S.I.S.
Obeying God's Commandments -
Acknowledging that Christ is Lord -
Supporting each other -
Impacting our world -
Serving others -
OASIS is a fellowship and social group open to middle and high school aged students. Meetings are held at random times during the year for either a field trip, service opportunity, house party or just socialization.
Parent participation and activity suggestions are welcome!
---
Performing & Fine Arts Fair and Lego Challenge
The Performing & Fine Arts Fair and Lego Challenge is an event where children in K-12th can showcase their performing and artistic talents.
Fine Arts:
Children can enter any artistic pieces they have created using any artistic medium such as: drawing, watercolor, painting, charcoal, ink, collages, ceramics, sculpting, clay, jewelry, decoupage, woodworking, sewing, knitting, crocheting, beading, paper, origami, embroidery, macramé, textile arts, photography, etc. They are limited only by their imaginations. *Only one exhibit per child
Performing Arts:
Children can enter this event and perform on the evening of the event for friends and family. They showcase their talents in areas such as: playing a musical instrument, singing, reciting a favorite poem or story, performing with a group, dancing (ballet, clogging, jazz, timbrel, Irish) or performing gymnastics routines. They may be accompanied by a parent, sibling or friend as long as the child is the major performer or artist. *Only one performance per child
Lego Challenge:
Children can enter their artistic creations made with Lego blocks. They must be completely creative and not made from boxed sets. They may use any brand of building blocks but they must be Lego-type. Each child can create an individual display or siblings can work together on one exhibit. *Only one exhibit per child.
Your child may participate in one, two or all three of the divisions. These are all non-competitive events!
---
Prayer and Praise Ministry
The Prayer and Praise ministry of CHEA is a ministry that helps encourage homeschooling members and their families to be in unity together through prayer. As we seek together the Lord's will in our home school group and pray for members and their prayer needs, as well as physical needs when warranted, we see unity among those involved with CHEA and we are therefore able to continue with the things the Lord has called us to do as a home school ministry within our community.
Important information regarding the Prayer and Praise Ministry:
- Prayer Request and Praises
- CHEA Prayer Points
- Ministry needs
---
---
Presidential Physical Fitness (President's Challenge)
The Presidential Physical Fitness Test (undergone name changes in recent years) recognizes students for their level of physical fitness in 5 events: curl-ups or partial curl-ups, shuttle run, endurance run/walk, pull-ups or right angle push-ups, and V-sit or sit and reach. We plan to meet for two sessions, at Brick City Park, prior to the test date to explain how the challenge works and to allow the children the opportunity to practice each event. Members of the Fitness and Nutrition Club will have an advantage as preparation for this award is spread out over the year's worth of meetings.

It is highly recommended that you continue to practice these events with your child in order for them to perform to the best of their abilities on test day. This can be done on your own or with the Fitness and Nutrition Club between January and March. Then, in March, we will meet again at Brick City Park for the actual challenge. For descriptions of each event and scoring information, visit the official site HERE.
---
Scholastic Books
Parents can view, order, and purchase books online at: scholastic.com/bookclubs with provided Class Code GMFLC or by looking up our school name CHRISTIAN HM EDUCATORS ASSN. Orders are due on the 15th of every month. Books will be distributed at bowling and/or park days.
Bonus: This month, you can pick a FREE Book (up to $5) when you place an online order of $25 or more!
---
School Pictures
A mandatory event for all CHEA members for the purpose of taking individual student pictures for CHEA's year book. Families may purchase a download or CD of their students, but are not required to. Since our yearbooks record the CHEA school year, it is important to us that all of our CHEA children are represented within it. So, even if families do not plan on buying pictures or yearbooks, they are still required to attend.
Seniors can have their own individual photo sessions scheduled or set up a private photographer themselves. They will have the opportunity to include a personally designed page in that year's yearbook. We have successfully used Treering to publish our high quality yearbooks and will continue to do so.
---
Science Fair
To begin a Science Fair Project you must first come up with a good subject to research. One suggestion is for children to: a) think about what interests them and b) think of a testable question about the subject.
A successful Science Project does not have to be expensive or time-consuming. However, it does require some planning and careful thought. Projects become frustrating to students and parents when they are left to last minute. You will generally have about 8 to 12 weeks to prepare your Projects for the Science Fair.
Students will present a Project board at the Science Fair with the following titles on it: Title, Hypothesis, Materials, Methods, Results or Data, Conclusion. Typically, if children are in the 6th grade and older, they need to keep a logbook with their recordings in it. However, since CHEA is not competing in the Marion county Science Fair, this step will not be required. You will need only to do the board. *Siblings may do one project together as a group if they would like.
This Science Fair is the "fun" science fair. Most of the recent participants have expressed that they are not interested in intense competition and competing on a county/state level, so we will continue to have an informal science fair. The fair will take place in the Spring and there will be one Winter meeting to discuss the science fair guidelines. Children can opt to have individual projects or family projects.
---
Used Curriculum Sale
This is a day for members and non-members to sell their new and used curriculum, typically held on a Saturday in May. We usually allow sellers to drop off their items a few hours before the beginning of the sale. Sellers are responsible for obtaining a Sellers Agreement and a Seller Number from the CHEA website. Using this information, sellers then label their items with their Seller Number, the appropriate grade level of the item, and the price. (Detailed labeling and other instructions are available with the Sellers Agreement.) Sellers then bring their Sellers Agreement and a self-addressed, stamped envelope with them to the book sale when they drop off their items. The book sale usually runs for 2 hours and is open to the public. A "Free" section is also provided during the Sale for any items you are willing to give away or take from. When the sale is over, sellers will have a deadline time to pick up any unsold items, or they will be donated to an organization chosen by CHEA.
---
---
Valentine's Day Party and Card Exchange
This activity is held at a local park on the Friday closest to Valentine's Day. It is an opportunity for the kids to exchange store bought or hand made valentine's to their CHEA friends. The kids will also decorate a collection box to bring along to collect their valentines. Candy, trinkets, pencils, etc., are encouraged! Parents will bring their family's lunch and a snack and drink to share. It's a fun day of food, play and fellowship.
---
Yearbook Club
The Yearbook Club uses an on-line program to produce the yearbook, which means digital pictures will be easy to upload. Yearbooks arrive in time for our end of year award ceremony in May, this way the students can have fun signing each others books!
If you'd like to join the yearbook club, we'd love to have you! Here are some requirements:
- Be in middle or high school.
- You need to be available to meet monthly during most of the year…but bimonthly Jan-March
(deadline/crunch time!)
- You should have internet access, either at home or at the library…since the production will be all on-line,
we'll be using e-mail a lot and our computer to do the layout.
- Be cheerful, uplifting and reliable!
Here's the staff we're looking for….
Photographers - required to have a digital camera (set on highest resolution) and be available to attend as many CHEA sponsored events as possible (See website calendar). Photograph a wide variety of subjects some horizontal, some vertical…and a group shot of all participants. Jot down in a notepad the names of everyone you photographed and a brief description of the photo. Upload the photos into the system at the end of each event.
CopyWriters/Layout Designer – write interesting and informative (funny?!) captions for all photos, giving accurate details and names. Work on the computer to design specific pages for photos to be placed.

Meet monthly and e-mail regularly.
Advertising - hit the pavement and sell, sell, sell! Go to local businesses, family, friends, sub-groups. We'll have a form you can use in selling. But we're also selling personal space…so parents can gush over their kids! Collect the completed form and payment. The deadline for ad submission is in December, date TBA. The more ads or family spaces we sell, the cheaper the yearbook will be for everyone!
---
Young Eagles First Flight Program
This is an awesome opportunity for students ages 8-18 to have a free ride in a private aircraft. This event is held once or twice a year at a local airport and is courtesy of local pilots who donate their time, plane, and expenses to give your child the experience of a lifetime. A flight classroom session is required prior to flying for first timers, but after that students are able to fly each year and are provided a Young Eagles log book that the pilot signs after each flight.
---
4-H Club
Open to CHEA members and their siblings. Ages 5-18 can be involved in the 4-H club. Learning opportunities in 4-H include a wide array of projects like livestock, gardening, shooting sports, dog agility, and various arts and crafts like sewing, painting, wood working, photography and cooking.
As part of the 4-H experience, members ages 8 to 18 can compete for awards at local, state and national levels. One of the largest and oldest local competitions is the annual Southeastern Youth Fair, held in February of each year. This all-youth fair is a place where 4-Hers' and FFA members alike have the opportunity to showcase their projects they've worked on over the past year.
For more information on 4-H, visit Florida 4-H online HERE.
For more information on the Southeastern Youth Fair, visit their site HERE.
---
Five Points of Life Marathon
The Five Points of Life Foundation benefits the LifeSouth Community Blood Centers and sponsor this Annual Five Points of Life Kids Marathon in Ocala. The Kids Marathon will take place on a Saturday in the spring at CCF.
To participate, kids in kindergarten through eighth grade complete 25 miles, one at a time, prior to the event. Each mile can be recorded on the log sheet during the months prior to the marathon. To finish the full marathon, kids will run the last 1.2 miles on the event date. All participants will receive a Kids Marathon race packet, race number (must be worn on race day), t-shirt and finishers medal. Kids must register in advance to participate. Members of the CHEA Fitness and Nutrition Club will utilize their running schedule as the pre-requisite to this marathon. Visit the official site HERE.
---
Activities are updated regularly so check back soon!