Vision, Mission, Values
Vision:
Investing in our children's future by inspiring them to reach their God-given potential
Mission:
Supporting homeschool families by providing a cooperative learning environment in which students develop academically and socially in a Christian community
Values:
Collaboration, Community, Structure, Safe Environment, Variety
Glimpses of Co-op Life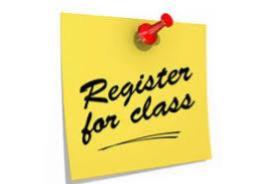 Click on the post-it note above to view class options.
If you would then like to register for any 2019-2020 Learning Station Upper Level Classes, you will need to join this website. See below for instructions.
Current UL-track members may click here to request access now. (You will receive notice when your request is approved.)
Co-op track? You are already connected; no need to do anything more.
New* Upper Level Track members may request access to this website after April 1st. Requests made prior to that date will be denied, and a new request will need to be made.
IMPORTANT: If your Upper Level students have their own e-mail addresses, please provide it next to their names and assign them a password so they can access the website with their own log in. If they do not have their own e-mail address, put yours in the space provided for students' emails and assign them a password. Teachers may use this information to contact students with assignments or class information so it is important that families who share e-mail accounts commit to passing along these class messages.
Registration opens according to the following schedule:
March 13 (noon) registration opens to current co-op track members
April 3 (noon) registration opens to current Upper Level Only track members.
April 17 (noon) registration opens for all interested homeschool families.
Assistance with online registration will be available at Grace Point. Times TBA.
---
Please do not request membership unless you intend to register for classes. Families who are not registered for classes by June 1 will be removed from the website.
UL Campus
Calendar
Mar
27
UL - Wk #11
March 27 - Wednesday
08:00 AM - 04:45 PM
Apr
03
UL - Wk #12
April 3 - Wednesday
08:00 AM - 04:45 PM