MACH
Manheim Area Christian Homeschoolers
We are a 24-week academic co-op where your child will receive the necessary instruction for science and history as well as writing and literature for upper classes. Your child will enjoy class interaction and learn to be responsible to another teacher. Moms enjoy connecting and supporting one another in our family atmosphere. An option for high school students to attend without parental participation is also available.
For the 2022-2023 school year, we will be expanding to 26 weeks!
Our 2022-2023 school year dates
September 13, 20, 27; October 4, 11, 18 (Fall Business Mtg), 25; and

November 1, 8, 15, and 22.
January 3, 10, 17, 24, 31; February 7, 14, 21, 28; March 7 (Spring Break/Snow Make-up Day), 14 (Spring Business Mtg), 21 (Open House), 28; and
April 4 (Open House), 11, and 18.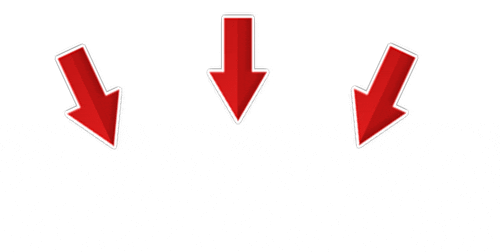 We are accepting new members for the 2022-2023 School year!
You may be wondering what makes MACH different from other co-ops?
Did you know in June 2019, Pennsylvania passed House Bill 1615, which changes the compulsory school age from ages 8-17 to ages 6-18? Beginning in the 2020/2021 school year, homeschool parents will need to provide an affidavit, compile a portfolio, and have an evaluation done for any child 6 years or older. At MACH we provide academic classes for all ages. Our classes are on a scheduled rotational basis, so you know your child will receive all the necessary training in science, history, physical education, and in the secondary grades, English Writing & Literature. Co-op classes provide this necessary teaching, as well as provide worksheets, projects, etc. to include in the homeschool portfolio.
Elementary Students
Receive teaching of history from K- 6th grade, with a 4th grade emphasis on PA History.

Are taught all areas of science, with class time dedicated to lab work, "hands-on-activities", and special in-depth unit studies.

Participate in year-long gym classes, and are instructed in a variety of group sports, learning teamwork, listening skills, coordination, and agility. At-home physical fitness is also encouraged. Log sheets and tests are optional but make great additions to the homeschool portfolio.

In addition to the morning classes of history, science, and gym, students may choose to participate in afternoon electives such as art, life skills, Lego club, music, and drama.
Junior and Senior High Students
Students completing our regular rotation of morning courses, will receive all the credits needed to fulfill the homeschool law in the area of Science, English, and Social Studies.

Areas of science which are taught: Earth Science, Life Science, Physical Science, Biology, Chemistry, and Anatomy & Physiology

Social Studies rotation includes: Early American History, Renaissance & Reformation, World Geography, Modern World History with World Religions, Personal Finance (economics), Government/Civics, and Psychology.

Our English rotation includes a strong writing component in the junior high years, including instruction in writing a research paper. Grade appropriate novels are read and analyzed. Students will also learn speech skills and give oral presentation. High school students rotate through the following three courses: English with an American Literature emphasis, English with a British Literature emphasis, and English with a World Literature Emphasis. High schoolers will continue to sharpen their written communication skills, as well as their oral communication skills through both individual and group presentations.

Students may participate in additional afternoon electives, such as art, debate, volleyball, and music/drama. Math classes are also available at this level.
What does this mean for you as a parent?
Having a continuous rotation of classes gives parents the assurance their student is receiving all the teaching and instruction needed to fulfill the homeschool law. It helps eliminate the guess-work and stress of wondering if your child is learning all they need to know!
Those interested in pursuing membership with MACH should contact our New Member Coordinator, Kim Groff ([email protected] or 717-572-3821).