General Information
To become a member of the NEWCHAA organization click on the "Join" link at the very top of this page and follow the instructions. If you have any other questions about this process feel free to contact the website administrator.
NEWCHAA currently offers the following sports opportunities at the Varsity level:
Men's Basketball
Women's Basketball
Women's Volleyball
Men's and Women's Cross Country.

NEWCHAA also offers middle school opportunities for both boys and girls in:
Volleyball
Cross Country
Basketball
Track & Field
NEWCHAA has recently added grade school:
Boys Basketball (3rd/4th grade)
Girls Basketball (3rd/4th grade)



We anticipate adding additional opportunities in the coming years.
________________________________
If you would like to get more information about any of the NEWCHAA programs, please click on the below link, request the information you would like and we will get back to you.
Registration
Important dates to consider



| Sport | Regular Registration | Late Registration | Season Start Date |
| --- | --- | --- | --- |
| Track | March 1- April 8 | | April |
| Volleyball | April 1-May 31 | June 1-June 30 | August |
| Cross Country | April 15-June 14 | June 15-July 15 | August |
| Basketball* | June 15-August 14 | August 15-September 15 | October |
The deadlines set are to ensure that the information can be collected and distributed to the coaches, facilities and schedules can be secured and communication can be established before the practices begin.
Registrations will remain open after the deadline until the closing date but a late fee* of $15 will be charged for any registrations or payments received up until the closing date. After the closing date registrations will not be accepted.
* Our grade school programs for basketball will differ slightly. Please refer to the registration page for current information concerning fees and start dates.
Interested in Coaching?
Here is your opportunity to serve as a youth coach
NEWCHAA has BASKETBALL teams at the following levels:
3rd/4th Boys
5th /6th Boys
7th/8th Boys
5th-8th Girls
Varsity Boys
Junior Varsity Boys
Varsity Girls
We are looking for COACHES for all levels. Some levels need 'Assistant Coaches' while we also need a couple of 'Head Coaches'.
If you have desire to work with young athletes in a fun, competitive, developmental environment we encourage you to consider coaching with NEWCHAA!!
Practices are 2-3X per week during school-day hours (benefit of home school flexibility!!);
NEWCHAA has experience to assist with practice planning and game preparation;
Criteria are a willingness to serve, enthusiasm for kids & basketball and a love of Christ;
Season runs late October through early February;
A GREAT WAY TO SERVE & BE REWARDED THROUGH THE JOURNEY!
Contact Jeff Mitchell: jsmitchell551@gmail.com or 434-806-1286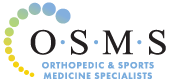 Acute Injury Clinic
See a physican faster and save up to 94%. You should feel better already!
Why waste time and money with a visit to a hospital emergency room, when you can walk into our Acute Injury Clinic and see an orthopedic physician right away? No waiting in a room full of ill patients before seeing the doctor.
Click the link above for more information!
Please consider visiting our sponsor Festival Foods