Membership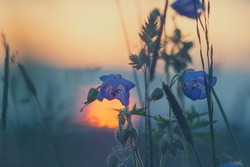 The HIM membership year runs from June 1 to May 31 and requires a $30 annual membership fee. HIM will open for new 2022-23 memberships on June 4 and close on August 14. All new/prospective members must attend a new member meeting before joining - click the calendar link for dates/times and to sign-up (email us at [email protected] for location information).
Because HIM is made up entirely of volunteers, members are required to serve in at least one volunteer position and all members will complete a volunteer form when joining.
HIM Membership benefits include:
~Monthly support meetings (Sept thru May)
~Opportunity to participate in co-op
~Yearly notification, assessment, and testing information
~Private Homeschool-Life group site with resources, forums, calendar, and more
~Private Facebook group
~Outings & Outreach opportunities including field trips, fun activities/events, and community service projects
~Local weekly summer park play days
~Drama Club
~Nature Club
Any local homeschool family may join HIM, but we do require that members:
~be home educating families in which a parent/guardian is the primary educator of at least one child (this excludes virtual public schools such as OHVA and remote/online enrollment in a public school district)
~agree to respect the Christian beliefs and values of the group when participating in HIM activities, events, and online interactions.
If you would like to attend a support meeting, park day, have questions about HIM, or would like to join please contact us via email at [email protected].