Co-op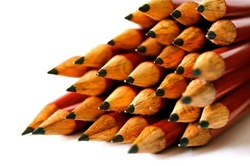 CO-OP CLASSES
Co-op classes are full for the 2023-24 school year.
Co-op is our weekly group classes for which the school year is divided into two sessions (fall and spring) and each session runs for approximately 10 weeks. Classes vary by year/session and meet on Wednesday mornings in Marysville. Most co-op classes include a supply list and require a fee to enroll, as well as a per family registration fee for each session (co-op fees are non-refundable).
In order to register and participate in co-op, families must be current HIM members and have at least one traditionally homeschooled student in kindergarten or above (age 5+ on or before August 31). The co-op is not a drop-off program and at least one parent/legal guardian is required to stay and help/volunteer during the co-op day. Please note that co-op registration is done in phases: teachers and co-teachers register first, followed by co-op participants from the previous session, and finally remaining HIM members. This means it is possible that some classes could fill to capacity during any one of the phases and a waitlist will be started.
If you have additional questions regarding co-op or registration please email us at HIM.Ohio@gmail.com