Public Business Directory
Browse Alphabetically ABCDEFGHIJKLMNOPQRSTUVWXYZAll
A Plus Mega Overhead Doors & Shutters
Submitted by: Guevara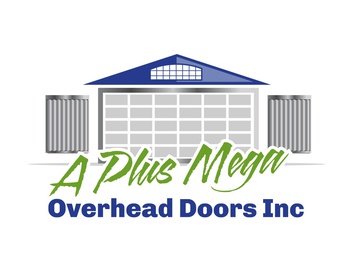 We are a family-owned and operated garage door and hurricane shutter company serving our South Florida community and beyond since 1995
We do all kinds of repairs from broken springs, motor repairs, sensors, panel changes, and keypads and we also do installations of new garage doors. We offer different colors and styles for your personal needs. We also work with different manufacturers who have different models to suit your preferred look for your home.
We also offer hurricane accordion shutters in different colors. We are licensed and insured and work on single-family homes to commercial properties.
If you have any questions or would like an estimate please give us a call and we'd love to serve you in the near future.
Contact: 10791 NW 53rd Street Ste 113, Sunrise, Fl 33351 | Phone: 954-965-9988 | Cell: 754-368-6668
Alterations
Submitted by: Michko
Alterations and custom sewing
ARC Accounting
Submitted by: ADMIN
Christian accountant. Tax filing or any business or personal accounting needs.
contact : Raul Zaldivar
Brighter Horizons Services Inc
Submitted by: Vega
Catherine Vega is a homeschooling mom who is a Certified Exceptional Education teacher and Board Certified Behavior Analyst. She has over 25 years of experience helping children with behavioral, social, language and academic challenges. She can provide parent training, individual sessions, and social skills groups. She offers special rates for homeschooling families who access services during the school day. She is also a PLSA provider: a scholarship available to special needs students in Florida (https://www.stepupforstudents.org/).
Contact: PO 848185, Pembroke Pines, Florida 33084 | Phone: 9543944883 | Cell: 9543944883
Camp Lingua
Submitted by: ADMIN
Establishing a new program for the Homeschooler 2016-2017; Spanish, French, Portuguese, Mandarin
Please email www.camplingua.com or call 954.642.2267 for further information ask for Joana or Oriana
Czamplin
Submitted by: Miqueli Lage

CZamplin is a home-based music school designed to develop talent through musical education. In private and group lessons, our students learns with specifics methods to ensure the appropiate knowlege of music to complement their education.
Contact: 940 NW 104 Ave., Pembroke Pines, Florida 33026 | Phone: 9542285382 | Cell: 9548258476
Dance Beat Entertainment
Submitted by: Guevara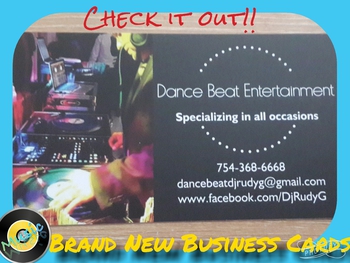 Hello Everyone!
We are DJs with over 25 years of experience serving all of South Florida. We cater to all different events from private residential to big corporate and City events.
We are family-friendly and play only clean versions of songs. We love what we do and give 100% to details. We DJ all kinds of events from Weddings, Sweet 16, Quinces, Grand Openings, Church and Fundraiser Functions, Birthdays, Family Reunion/ Gatherings, etc.
For future booking or inquiries please contact Bessy Guevara at
Email: dancebeatdjrudyg@gmail.com or call us at 754-368-6866.
We look forward to serving you in the near future for your musical needs!
Contact: 11501 NW 35 Place, SUNRISE, Fl 33323-1327 | Phone: 754-368-6866 | Cell: 754-368-6866
Jamberry Nails
Submitted by: ADMIN
Jamberry Nails Consultant
Hi everyone!! I am a Jamberry Nails Consultant. Here's some information about Jamberry. Jamberrys make great gifts for girls, teens, & ladies. Check out my site at https://lanabelle.jamberry.com/us/en/
Wraps are Buy 3 Get 1 FREE!! Check them out they make great gifts!! Contact me for more information or if you would like to plan a party!!
Thanks!!
:)
Courtney
Contact: 332 SW 13 Street, Pompano beach, Florida 33060 | Phone: 954-254-3489
Math/Spanish Tutoring
Submitted by: Vega
Profile for Mathematics/Spanish tutor, Jesus Vega:
Retired project manager formally trained in Mathematics at the undergraduate (The City College, NYC, NY: Bachelor of Science-Mathematics) and graduate level (New York University, NYC, NY: Master in Business Administration-applied Statistics and Operations Research) offers tutoring services to help students in elementary, middle and high school levels with their Math homework, review of Mathematics concepts, and provide training required to increase GPA or to prepare for a specific test.
Tutor is experienced in teaching Algebra to students preparing to take a required Algebra proficiency test to enter college. Tutor is currently reviewing basic Mathematics (Algebra and Geometry) to a student who is enrolled in home studying program.
Tutor is a native Spanish speaker. Tutor has fluently conducted business in Spanish. Tutor is available to tutor all levels of Spanish.
The following subjects are available for review of concepts, homework help, and training for exams: Arithmetic, Algebra, Geometry, Trigonometry, Calculus, Probability and Statistics.?Tutoring sessions are conducted at student's residence, in Broward and North Miami-Dade counties. Days and times as per agreed schedule with students.
Tutor fees: $30 per hour. Contact information:?Jesús Vega?Telephone: 954-257-5366 Email: jesusvega@bellsouth.net
One Stitch at a Time
Submitted by: Michko
Sewing lessons for ages 8 and up. Specializing in teaching children. Group and Private lessons, Mom's night out and Parties
Sewing Lessons
Submitted by: Michko
Sewing lessons for ages 8 and up. Check out One Stitch at a Time on Facebook. No sewing machine needed. Boys, Girls and Adults. Weekly lessons, Camps and special workshops. For beginners or if you want to brush up on old skills. After beginners complete a few progressive projects they may continue at their own pace on any project of their own choice. Workshops include: Sewing Machine Basics, Pattern Preparation, Hemming and Alterations, Embroidery, Flower Fairy Dolls and others as requested.
The Air Up There LLC
Submitted by: Joseph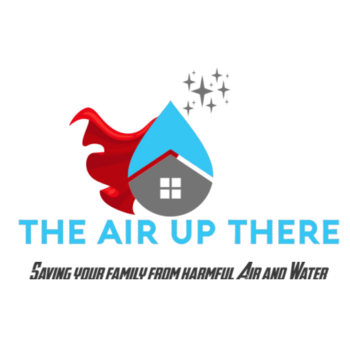 The Air Up There, family owned and operated by Jermaine and Audra Joseph, serves our community by saving families' health from harmful air and water. We specialize in whole home air and water purification. Call or book online to schedule a free air and water test to see if there are any dangerous chemicals present. Serving the following counties: Miami Dade, Broward, Palm Beach, Monroe, Lee, and St.Lucie.