Who are we?
Parents Educating Children's mission is to support and encourage its member parents who are engaged in a home education program, as well as those considering homeschooling as an academic option. Our philosophy is founded on traditional, Biblical, Judeo-Christian values. Membership is open to all who are engaged in a home education program or considering home education, and pay annual dues.
The majority of our membership is located in Palm Beach County, Florida.


How Do I Join?
Membership for the 2018-2019 year is open!
To join PEC, just click the "join" tab on the top of this page and follow the directions (including paying the $25 annual due). Memberships expire 8/31/2019
When you become a member of PEC, you will have access to the members-only activities and events calendar.

If you have questions or concerns about PEC membership, please use the 'contact us" button above.

Thank you for checking us out!

Palm Beach County Homeschool Expo
Hosted by Parents Educating Children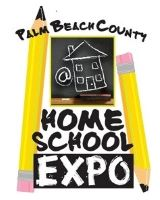 Looking forward to an amazing 2020 PBC Homeschool EXPO!