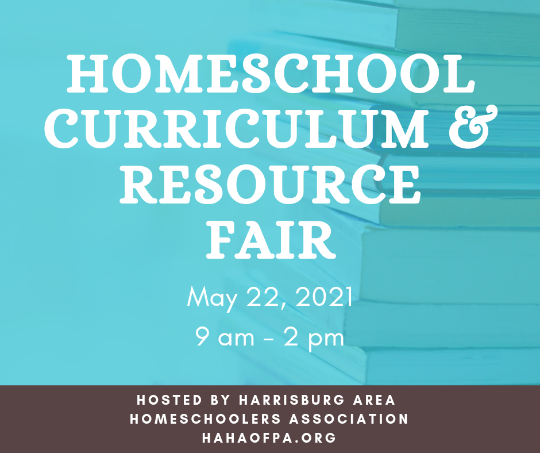 Join us at Living Hope Church in Middletown for a fair that provides homeschooling parents a place to find:

* Used curriculum that you can purchase.

* Vendors who offer extracurricular activities and services to homeschooling families.

* Parents highlighting favorite curriculum in mini-workshops every half hour.

* Free notary service for affidavits from 10:00 am-1:00 pm.

* "Release Party" for the winning HAHA Author Writing Contest at noon.

* Coffee, muffins, danishes, R&K Subs, and more!
Curious About Homeschooling This Year?
Is the spread of the COVID-19 virus leading you or a friend to explore the possibility of homeschooling? Are you looking to homeschool next fall? We have a few resources listed that might help get you started.
HAHA is a great place to connect to the local homeschool community. We also offer resources such as a list of local educational co-ops offering classes of all kinds, and evaluators who can help you figure out what each of your kids needs to complete a grade level and then provide an evaluation for your school district. Membership is very affordable and will provide a host of benefits including hosted field trips, classes, and community activities. Check it out by clicking on "Join Now".
Looking for Events? Check out our Calendar
Member Log-in