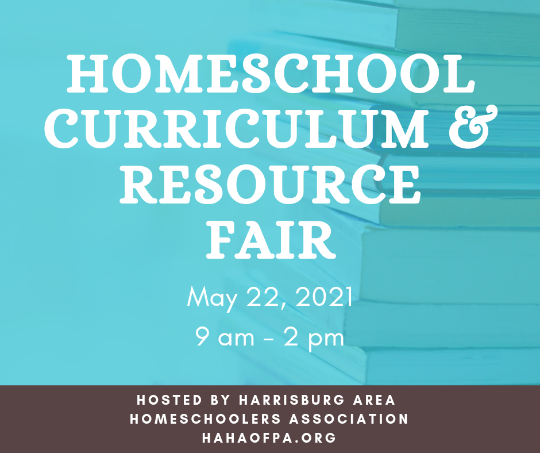 Join us at Living Hope Church in Middletown for a fair that provides homeschooling parents a place to sell their curriculum & books, as well as learn from other parents about the curriculum that works for their families.
There will also be local businesses, organizations, schools, and co-ops that support the homeschooling community available to speak with you about opportunities for your children.
There will be concessions, a notary on hand to notarize affidavits, free goodies, and much more!
Check back often as we are planning additional informational and educational items.
Curious About Homeschooling This Year?
Is the spread of the COVID-19 virus leading you or a friend to explore the possibility of homeschooling? Are you looking to homeschool next fall? We have a few resources listed that might help get you started.
HAHA is a great place to connect to the local homeschool community. We also offer resources such as a list of local educational co-ops offering classes of all kinds, and evaluators who can help you figure out what each of your kids needs to complete a grade level and then provide an evaluation for your school district. Membership is very affordable and will provide a host of benefits including hosted field trips, classes, and community activities. Check it out by clicking on "Join Now".
Looking for Events? Check out our Calendar
Member Log-in