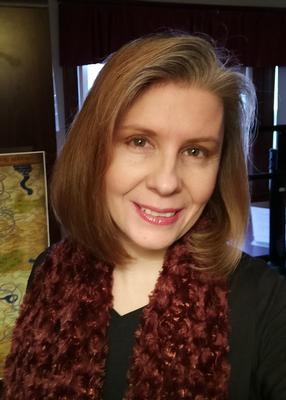 Hi my name is Betty. I am the Pilgrims Progress Director. I have six children from 10-24 and we live in Whitman MA. I have home-schooled all of them from the beginning. Two of my sons had severe dyslexia and ADHD, but we worked through it and they are doing well. My 4th son is currently attending college through Lumerit. My husband and I have been married for 25 years.
I love my family and feel that home-schooling helps us to grow closer as a family. We have used a variety of materials over time, I am currently using Biblioplan, CTC Math, Coverstory, and Apologia Science courses. In the past we used a free curriculum Amblesideonline.org which follows the Charlotte Mason Philosophy it was a wonderful program but I needed something more hands on for my active sons.
I ran an umbrella school where I assisted new homeschoolers in getting started and kept them accountable for the education of thier children. I have become more and more involved with Pilgrims Progress over the last 8 years, it started with being the secratary, answering emails. Then I decided to create a website because although I heard great things about Pilgrims Progress I couldn't find anyone to get more info or to join. I didn't want others to struggle to find us. The website has grown to be a resource for the Home-School community, and has assisted all of our members. As of 2017, I became the director. My goal is help and build up the community of home-schoolers to provide the best education and develop longterm likeminded friendships. Home-schoolers should not be isolated but come together in a community that benefits everyone.
If we have not met, I look forward to meeting. I enjoy helping new home-schoolers get started.
Current Classes
Pilgrims Progress Leaders – Director (open)
PPA Coordinator – Director (open)
Unit Studies- Elementary – Tutor (open)