Record Keeping/ Transcripts
A helpful LINK to help you with planning records and transcripts for High School.
Record Keeping
Keep Lists of:
| | |
| --- | --- |
| Curriculum | Classes |
| Activities | Awards |
| Books Read | Field Trips |
| Volunteer Opportunities | Social Functions |
| Occupational Education (Work) | |
Have a Plan
Synthesize:
Your goals
MA law requirements
Public school course
College admission requirements
Student's goals
Must meet MA requirements
You do not have to meet public school requirements
Work toward goals and/or college requirements
You can give High School Credit for:
Any class or curriculum completed that is high school level at any age OR any class or curriculum that a high school age student completes.

Look in catalog, textbook, website, age of participants.
Any remedial or primary class taken by a high school student.
Transcripts
These items are Necessary:
Transcript title
The word Official
Student name
Gender
Date of birth
Parent names
Name of school
Address of school
Name of courses
Graduation date
These items are Important:
Credits
Grades
Grading System/ Scale
Completion date
GPA
Class rank
SAT/ACT Scores
Activities
Awards
Honors/College
*Every transcript is different
*Transcripts change every year
*Gear transcript for college
*Transcript grades are forever
---
*Use Academic terms for class titles
*You can teach the same subject – but use a different name
*Do not put on Drivers Ed. on your transcripts
*Combine opportunities=class
*Expertise not required
*Honors/AP/CLEP/Test=1 cr.
*More hours might still be 1 cr.
*Hours vs. credits- plays/sports
*5-6 College cr.=1 HS cr.
____________________________________
*Continuous activities
*Awards
Credits:
1 credit
120-180 hours
1 hour 4-5 days a week
1 hour=40-60 minutes
36 weeks
1/2 credit
60-90 hours
1 hour 2-3 days a week
OR
30 minutes 5 days a week
*Many different grading systems
*Many ways to evaluate beyond tests
*Parent gives a final honest grade
*Grades vs./= comprehensive tests
*DO NOT PUT FAILURES
*Redo subjects/add further study
Common Grading Scales
93-100% A
90-92% A-
87-89% B+
83-86% B
---
93-100% A
85-92% B
75-84% C
---
90-100% A
80-89% B
70-79% C
---
4.0 A
3.0 B
2.0 C
Grade Point Average
Class credit value - ex. 1 credit
Grade from grading scale – 3.0 grade
Grade x Credit=grade points
3.0x1 credit=3.0 grade points
Calculate grade points for each class
Add ALL grade points together
All grade points divided by TOTAL number of CREDITS
GPA
Course Descriptions
Descriptive paragraph about class
Educational materials
Supplements
Explain how grade achieved
Grade achieved
**Use curriculum,-co-op descriptions, online, catalogs, product reviews, table of contents, homeschool books to help you write your Course Descriptions.
**Do Not Plagiarize
MATERIALS USED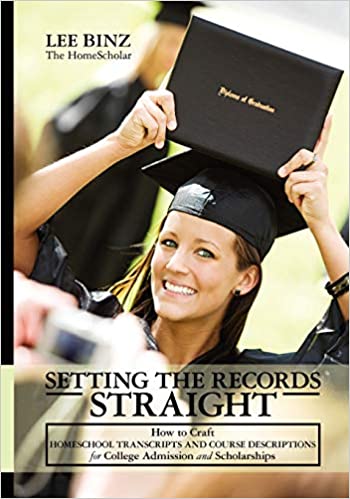 Setting the Records Straight: How to Craft Homeschool Transcripts and Course Descriptions for College Admission and Scholarships
By Lee Binz
https://www.homehighschoolhelp.com/
*By far, Lee Binz is the most researched simple, usable and informative author-love, love, love!
HSLDA /Homeschooling Thru High School
*Digestible nuggets of information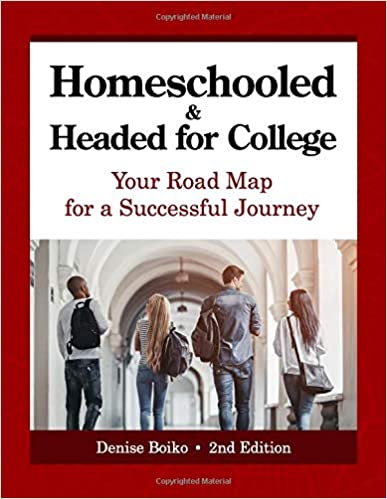 Homeschooled & Headed for College
By Denise Boiko
Very thorough, thick and overwhelming.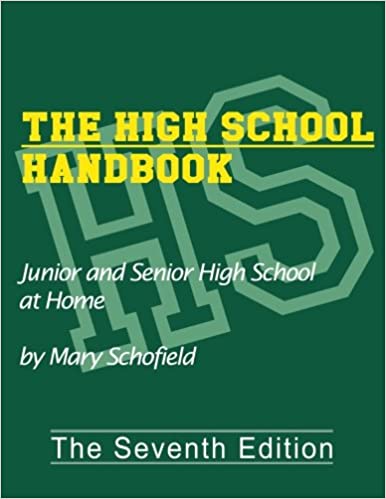 By Mary Schofield
Many websites, articles, seminars and webinars.