Making Homeschooling Possible
Many are aware of what HSLDA does for the legal aspect of homeschooling. Established over thirty years ago, HSLDA provides legal protection and representation to member families who are challenged by school authorities, ensuring that parents' rights to direct the education of their children are preserved.

HSLDA Compassion, aptly named, is the compassionate side of HSLDA. Since 1994, Compassion has provided tangible hope to struggling families to help them homeschool through hard times.

What does Compassion do?
$1 million in grants (2022 fiscal year)
Curriculum grants
Disaster relief grants – wildfires, tornados, floods, blizzards, hurricanes
Prayer support – staff and ambassadors
Service projects – HSLDA Ambassadors

What kinds of homeschooling families does Compassion help?
Everyday families
Military families
Special needs families
Single parent families
Widow and widower families
Families affected by natural disasters

How can you get involved?
Become an HSLDA Ambassador – ask me or send an email to ambassador@hslda.org to request information
Give to our PA State Ambassador Fund – If you feel led to give online, please visit https://hslda.org/donate/ambassador-fund and choose "PA" from the drop-down menu so that families in our state receive your generous donations. Or you can click on the photo below to be directed to the above address.

Are you or a homeschooling family you know facing a hardship with your homeschooling?

If you know of any homeschooling family in the area that could use some help, please feel free to contact me (email is my first-choice method of contact) or tell them about HSLDA Compassion. I will be more than happy to speak with anyone. Sometimes a family doesn't need monetary help, though. Sometimes they just need some prayer and support. We are here for this, too.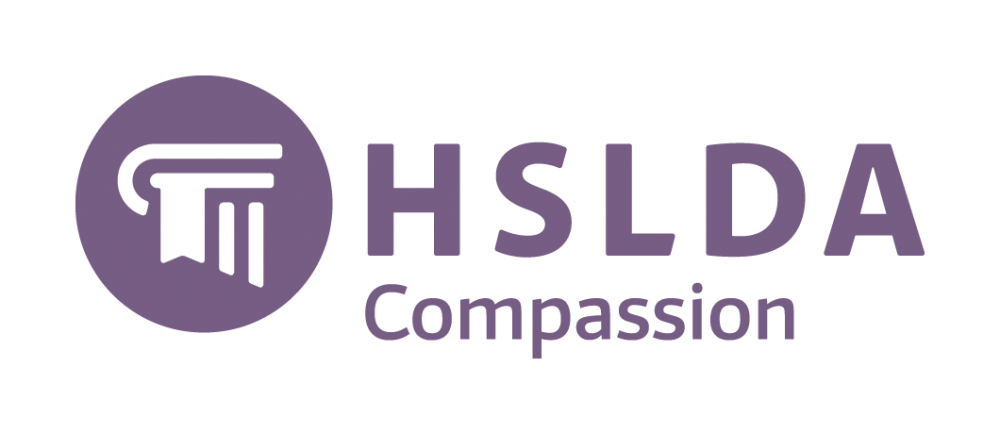 YOU WERE THEIR GOOD NEWS IN 2021!