Rules of Behavior and Dress Code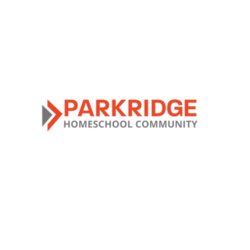 He guides the humble in what is right and teaches them
his way. Psalm 25:9
Ground Rules for activities located at Parkridge Church
God has provided us with a great place to hold some of our homeschool functions. Please review the following "ground rules" when using the church building and grounds. It is very important that you explain these guidelines to your children so that we can provide the least amount of interruption to the office and school staff as well as make sure our children are safe and supervised.

1. All children and adults are required to wear a wristband provided by group leadership during any PCA school or after care hours.
2. All children must be accompanied by an adult/parent at all times during Parkridge Christian Academy school hours.
3. We are to be in ONLY the rooms scheduled for use; Children must stay in the designated areas at all times.
4. There should be no children "trafficking" through the office or classroom areas.
5. Any outside games or play should take place away from the building and patio area just outside the office doors. We will be able to cone off areas of the parking lot for games when needed.
6. ANY time there are children outside playing, THERE MUST BE AN ADULT PRESENT. The fenced playground may NOT be used during Parkridge Christian Academy use. For the safety of the children attending the church's school, please make sure that your children understand this important rule.
7. We will respect the church property. Let's always leave the building and grounds looking better than we found them. God has truly blessed us with a great facility and He also calls us to be a good steward of His blessings.
Rules of behavior for ALL PHC Activities and Fieldtrips
1. We will strive to use Christ-like speech and behaviors at all functions (kind, respectful, loving, patient, pleasant, honest, cooperative, and encouraging).
2. We will not wait until the night before or the day of the function to get directions and other information.
3. We will arrive at least 10 minutes EARLY for a function. Latecomers are disruptive and inconsiderate.
4. When we are on a field trip, we will follow all rules and restrictions of the host site. Be clear what is "hands-on" and "hands-off".
5. We are to respect speakers and tour guides by quietly paying attention to what is being presented.
6. We will remain seated during a presentation so as not to be a distraction to others.
7. We understand that it is disrespectful to gather in groups in the back of the audience and chat while speakers are presenting.
8. We understand that the person in charge of the activity, as well as any other parent at the activity, has the authority to address our child's behavior.
9. We will not run, jump, or climb where inappropriate.
10. We will not destruct property.
11. We will not display disrespectful, vulgar or rowdy behavior.
12. We will not use vulgar language.
13. We will clean up after ourselves.
14. We will contact the coordinator before the activity in the event of an emergency absence. PHC will not allow "failure to show" at reserved-space field trips or events. *Cancellation and refund policy will be established on a trip by trip basis. Suspension of field trip or event privileges will be invoked if a member has 3 no-shows or cancellations.
15. We will not drop off children at ANY event without previously arranged adult supervision. We expect parental involvement at all events. It is our wish that all parents participate in all functions; however, if that is not possible, it is the responsibility of the parent to arrange adult supervision. Adult is defined by law as someone 18 years of age or older.
16. We will not pack any snacks or meals that contain nuts or nut-like products. We care about the safety of all our members and want to protect them.
Dress Code
In order to encourage modest dress and to give the best-possible representation of our faith, we have chosen to add the following "dress code" for all group functions and field trips:
1. No stomach or underwear should be visible.
2. Shirts should have conservative necklines and should not be revealing when you bend over.
3. Skirts and shorts should not be excessively short. The length should come to at least the bottom of your thumb when you stand.
4. No wording across the back of the shorts or pants.
5. Events where swimsuits are worn (beach outings, pool parties, etc.) girls are required to wear a one-piece swimsuit and boys are required to wear modest swim trunks.
6. No Heelys (skate shoes) at any group function.
Consequences
The steering committee spends time in prayer over all families, policies, and procedures. We understand that at times we will need to make decisions based on each individual situation and circumstance. Through prayer, the steering committee may need to make adjustments according to church leadership direction and in keeping with the goals for this ministry.
Failure to show, abide by the rules or other guidelines set by the person in charge for the current school year will result in the following:
1st offense – written warning
2nd offense – $10 fine, a written apology, and suspension from all field trips and events until these items are received.
3rd offense – restriction from all activities for the remainder of the school year
Re-admittance – required to make a written application to return to group

Bounced Checks

1st Offense -payment in cash, including reimbursement of fees that occurred due to the bounced check.
2nd Offense - same as above, and "cash only" for the rest of the year.