TechnoBots Win Regionals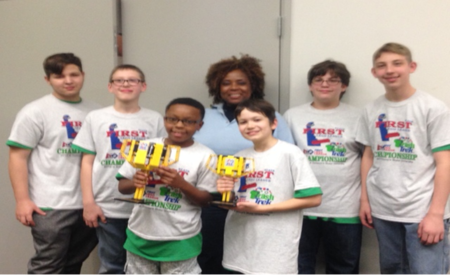 Congratulations to the TechnoBots for advancing to the
North American Open at LEGOLand California!!
For the 2nd consecutive year, the TechnoBots have won the 1st Place Regional Champion title! Additionally, they won the 1st Place Robot Performance Award! In advancing, they will compete against 68 of the best national and international FLL teams at the North American Open Championship to be held at LEGOLand CA on May 20-22.



But we need your help!

Funds are needed to help cover travel, lodging and other expenses. If you would like to help, you can do so by choosing a donation amount below. Your donation will be processed through PayPal. Please note that the Gloucester County Christian Home Schoolers Association is a 501(c)3 organization, making your contribution completely tax deductible. Thank you and God Bless!
Sponsors donating $500 or more will appear in our project display, on our transport case & in our PIT during competition.