Overview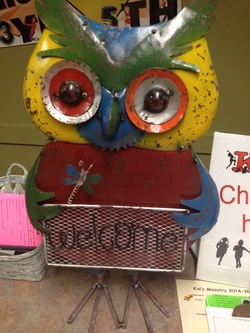 As homeschool parents, we feel that God has called and enabled us to homeschool our children. We feel that cooperatively we can provide enrichment opportunities that may not be possible on our own.
Co-op classes are open to families whose oldest participating child is at least six years old AND in the first grade by September 1. Nursery, preschool and kindergarten classes are provided for younger siblings only. We are unable to accommodate children our member families babysit.
Primary and Secondary classes are broken up into three 55 minute blocks. Parents are required to serve at least two periods in one of the following areas: lead teacher, co-teacher, teacher's assistant, nursery, floater or misc. The Leadership Team will assign you a volunteer position if/when you are not teaching or in an administrative role. These positions will be given to you with your child's class packet. Parents/volunteers are given the other hour for personal time—but must remain on the church premises at all times. Since we are a true co-op and not a drop off educational program, a child may not participate in the co-op unless his/her parent is on site. You must choose to sign up for all 3 class periods offered in order to participate in the co-op.
The ONLY exception to this policy is for teens with a job who want to be involved. The parent needs to be willing to work the entire co-op time, even though the teenager is not there the whole time.
All classes offered are supplemental to what is being taught in the home and are meant for enrichment purposes only. The classes offered may vary from term to term and are determined by the willingness of group members to lead. However, we may have people who volunteer their time and talents teaching classes who are not co-op members.