POWELL HALL SYMPHONY CONCERT
Add to Your Calendar:
10/23/2019
10/23/2019
America/Chicago
POWELL HALL SYMPHONY CONCERT
POWELL HALL SYMPHONY CONCERT
Powell Symphony Hall
SHARE
ekcjmullins@gmail.com
true
MM/DD/YYYY
aUinrLWZczwYavqgBmQP30959
Date
Wednesday morning at 11:00 am
Location
Powell Symphony Hall
718 North Grand Blvd.
St. Louis, MO 63103 US

Additional Information
Peter and the Wolf (repeat, but worth it!)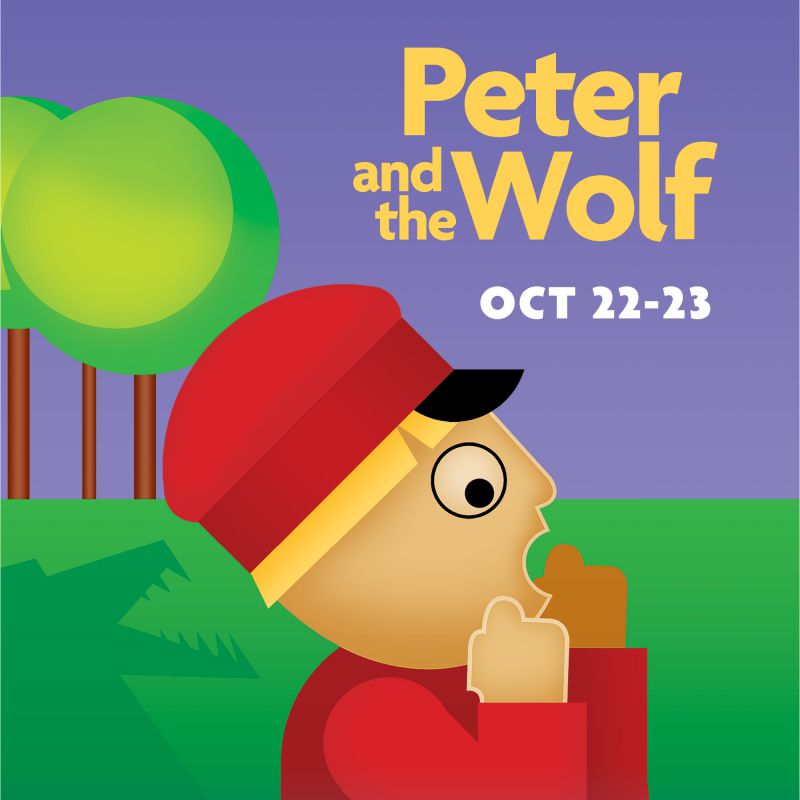 Wednesday, October 23, 2019 at 11:00 am
We have 125 seats in the Grand Tier Box and Loge
NOTE: When signing up, do not list your lapsitter!
Join Peter and his animal friends on a symphonic adventure that has introduced generations to orchestral music through Prokofiev's beloved work, Peter and the Wolf. Each character in this musical fairy tale is represented by a different instrument of the orchestra. Together we experience the beautiful tapestry of orchestral color representative of our own unique voices and personalities.
DUKAS Fanfare from La Péri
MOZART German Dances, K. 571, no. 6
RAVEL Le Tombeau de Couperin, mvt IV, Rigaudon
COPLAND Hoe Down (string orchestra version), from Rodeo
PROKOFIEV Peter and the Wolf
---
More info:
Cost of the Educational Concerts is $5.00 per person. Both adults and students have to pay, but lapsitters are free. Do not even register the lapsitter!
Ways to pay:
1. Click on Paypal button. REMEMBER THAT IF YOU ARE ATTENDING BOTH CONCERTS, YOU MUST SIGN-UP AND PAY FOR THEM SEPARATELY. OR
2. Send a check made payable to SHARE to: Cathy Mullins, 3675 Montana, St. Louis, MO 63116 for one or more of the concerts. Please note the specific concerts in the check memo. OR
3. Pay Cathy at Homelink.
Remember to send your payment BEFORE concert day - Powell Hall does not like us to collect money in the lobby on the day of the concerts.
> There are NO individual tickets for the Educational Concerts. We have one master ticket for all of us and we are seated together as a group. Concerts are about 45-50 minutes in length.
> Please note that this concert begins at 11:00 am.
Signups