Save the Date!
Fall Term 2018 Member Application - JOIN NOW!

Family term registration fee due on or before: 8/20/18
Class Registration Sign-up Opens: 8/20/1 - 9/1/18
Mandatory Tutor Meeting & Tour: Friday, September 7th, 5:30 - 6:30 pm
Mandatory Open House & Parent Orientation Night: Friday, September 7th, 7:00 - 8:00 pm
FCCT is an academic community for homeschool teens. We offer Monday classes with experienced, engaging tutors, and monthly events and field trips. We have identified three core principles that guide our program:

Affordable - we strive to provide homeschool families the opportunity to participate in a full day of classes, 16 weeks per term, for minimal class fees.
Christ-Centered - as a whole program and within each class we teach with a Christ-centered, Biblical worldview.
Partners with Parents - In most classes we assist homeschool parents with a jumpstart and structure to their teen's weekly assignments.
FCCT is located at The Journey Church - Damascus
19070 SE Sunnyside Rd., Damascus, OR 97089
---
Notices:
Our NEW website is currently under construction.
We have been updating our registration process, payment system, tutor bios and our class listings. We are getting there, but please feel free to peek around!
With our new website and registration process, all new and returning members will need to request membership; by clicking the Join button above. This will start the process, and create a member account.
Upon approval and payment of the family term registration fee, members will be given access to sign their students up for classes; when they are open for registration. See more details below.
Thank you!

FCCT Leadership Team

Suggestions are welcomed!

Field Trips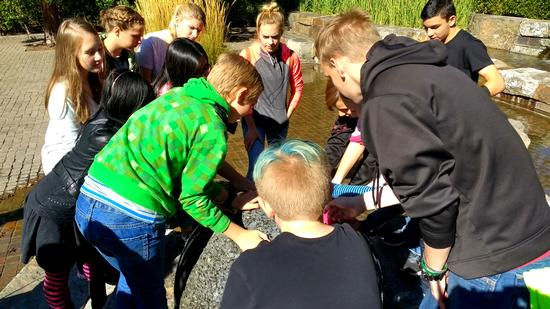 Field Trip Opportunities
FCCT's goal is to take our teens to businesses and organizations that will pique their interests towards possible career choices and service options. As you can see from the list above, we look for field trip opportunities from large organizations to small private owned businesses. Events and field trips are organized by the member parents of FCCT.
Parent organizers and chaperones needed! Please sign up to volunteer during the application process. FCCT students need you!
Click here to Take the Field Trip Poll for 2018-19!
Also check out:
Classes are filled on a first-come first served basis. Sign ups begin mid-August and ends in the first week of September.

Application Process:

From here, our public website

(

FCCT Public Website)

, review available classes on the

Class Schedule & Registration

page.
If interested in signing your teen(s) up for classes; from our public website at the top right, click the Join button.
Fill out the online Request Membership form, then pay the $60 family term registration fee (see due date above).

If you did not pay the family term registration fee online, please mail a check/cash before above listed due date to:

The Journey Church c/o FCCT

19070 SE Sunnyside Rd., Damascus, OR 97089




When approved, you will be notified by email from our New Parent Coordinator.




Login to your secure, private account on the website.

Then fill out the required Medical Release form; which is in your Profile page (due before the first day of class).

Register your student(s) for classes when registration is open (see above).

Late registrations are $65; after August 20, 2018.

Pay the tutors directly by first day of class, or as determined by tutor.
Host Church
The Journey Church is a smaller church family located in beautiful semi-rural Damascus, OR, 30 minutes SE of Portland. Their church family is age-balanced with joyful kids, awesome teens, hard-working parents and loving seniors. Together, they encourage one another through participation in ministry, authentic relationships, fun events, worship and Biblical discipleship.
The Journey Church members support the use of their building for First Class Clackamas Teens homeschooling co-op.
If you are looking for a smaller community church to attend, please stop in for a Sunday service, or contact Pastor Tim Koetitz for more information (pastorkoetitz@aol.com). Click the picture for a link to the Journey Church website.

Newsletters
Newsletters
Newsletter August 2018 – 8/10/2018
Website Admin.
•
Volume 1
Check out our August 2018 Newsletter!
Forum Threads
Login Required