Notices:
Please be aware; our website is currently under construction (as of 4/28/18). We will be updating our registration process, payment system, tutor bios and our class listings in the next couple of months; as our fall 2018 term is organized. Thank you! Suggestions are welcomed! Email: firstclassclackamasteens@gmail.com.

Fall 2018 Term:

Class Registration Opens August 20th - September 1st

Welcome!
FCCT is an academic community for homeschool teens. We offer Monday classes with experienced, engaging tutors, and monthly events and field trips. We have identified three core principles that guide our program:

Affordable - we strive to provide homeschool families the opportunity to participate in a full day of classes, 16 weeks per term, for minimal class fees.

Christ-Centered - as a whole program and within each class we teach with a Christ-centered, Biblical worldview.
Partners with Parents - In most classes we assist homeschool parents with a jumpstart and structure to their teen's weekly assignments.
FCCT is located at The Journey Church - Damascus
19070 SE Sunnyside Rd., Damascus, OR 97089
Field Trips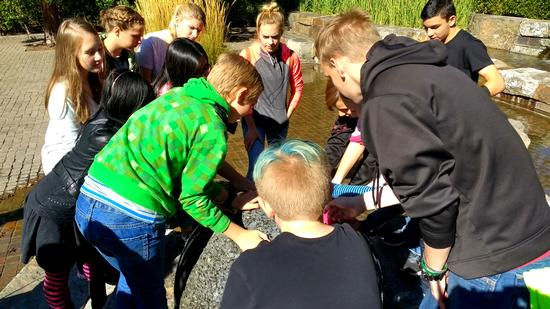 Field Trip Opportunities
FCCT's goal is to take our teens to businesses and organizations that will pique their interests towards possible career choices and service options. As you can see from the list above, we look for field trip opportunities from large organizations to small private owned businesses. Events and field trips are organized by the member parents of FCCT.
Intel, Oregon Food Bank, Portland Airport, Bull Run Watershed, Good Day Oregon - Fox 12 Broadcasting, the Fish/KPDQ Broadcasting, Portland Police - Forensic Evidence Department, Metro's Hazardous Waste Facility and Transfer Station, Nike, Wright Health Products, Hanset Stainless Inc., Boeing Portland, Creo Chocolate Factory, SubZero Ice Cream and Yogurt, Habitat for Humanity of Oregon, Portland Courthouse Experience, Charter Mechanical Contractors, Inc., iFly
Host Church
The Journey Church is a smaller church family located in beautiful semi-rural Damascus, OR, 30 minutes SE of Portland. Their church family is age-balanced with joyful kids, awesome teens, hard-working parents and loving seniors. Together, they encourage one another through participation in ministry, authentic relationships, fun events, worship and Biblical discipleship.
The Journey Church members support the use of their building for First Class Clackamas Teens homeschooling co-op.
If you are looking for a smaller community church to attend, please stop in for a Sunday service, or contact Pastor Tim Koetitz for more information (pastorkoetitz@aol.com). Click the picture for a link to the Journey Church website.

FCCT Calendar
No Events Found
Newsletters & Announcements
No Publications Available