A Letter from the Board
Dear CFS Family,
By now, we are all Sheltered in Place and are preparing to settle into this new normal for this season. Hopefully, we are more at peace knowing that everything is in God's mighty hands and cooperating with the best efforts to stem the spread of this virus. If you are like me, the uncertainty is the hardest part. I remember daily that He holds my future, and He is ordering my steps, one day at a time. I feel restless, today, and in praying, I think that it's time to step up and serve again after getting my family settled into this new normal. Everyone's timeline is different as we've all gone through a grief process through this, and it's okay to be wherever you are in it. We look ahead, not in fear, but with assurance. We are firmly in his grasp, and none of this took our Sovereign God by surprise.
First, we have made the decision to extend the closure of co-op through 4/2. That's a conservative date. Going forward, we will communicate cancellations primarily through updating the calendar and our website. Log on if you are wondering about anything.
How then can we serve? God has fashioned a large extended family in our group. It makes sense that we treat each other that way in word and in deed during these next weeks and perhaps months. What does that mean? It means that if there is a need, we meet it. If there is a sickness, we pray for it. If there is grief, we lift it up to the Giver of Hope. It means we are all called to let our needs and our hearts be known and to be transparent. We, as the body of Christ, will serve those needs.
Some needs are physical: Need toilet paper? Someone has extra. Need a meal made? Someone has time. Need dog food? Someone else has a dog, and a bag full. It is a blessing to give, but it is crucial that we learn to receive as well. Being an American has a fiercely independent side to it. That's a downfall when it comes to being in relationship. So, if you have a need, or the ability to bless another, please post it to the forum under the new category, "Helping Hands and Praying Hearts."
You may also email a board member. If your heart and situation needs confidentiality, then we will work to involve as few people as possible. Be vulnerable, and you will see Jesus' hands serve you. There is no greater love than this; that a man lay down his life for a friend. Will you let others do that for you?
Lastly, there are some big financial needs coming for some of our CFS family. We know this. God is bigger than those needs. He owns the cattle on a thousand hills, and He will see to your need. If you are able to help, please reach out to a board member. Whatever works for you is a blessing. God is big, and the hearts of His people are generous. We are blessed to have seen that over the years, and we look forward to witnessing God do more miracles in this season.
We look forward with eagerness, that we may see the goodness of the Lord in the land of the living.
Serving you with Joy and Gratitude,
Melissa and the CFS Poway Board
Guests: Greg Laurie & Barry Meguiar
Finding Peace During Crisis - Part 1
Finding Peace During Crisis - Part 2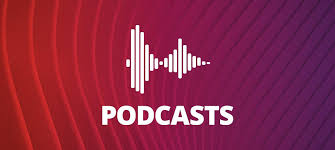 Sally Clarkson
10 Gifts-What Your Child Needs To Know Before Leaving Home
What Makes a Young Mom Feel Desperate?
LaToya Edwards
Hope Gone?
Ginger Hubbard
Taming Your Child's Tongue
Sarah Mackenzie of Read-Aloud Rvival
Sometimes, I Feel Like Quitting
Amy from Raising Arrows
Taking the Blah out of Back to Homeschool
Andrew Pudewa, IEW
The Role of Dads in the Homeschool
Pastor Doug Fields
Making Parenting Fun Part 1
Brooke Deiner
Sharpening Students and Self During Summer
Sally Clarkson
The Secret of Homeschooling with Life, Grace & Excellence, Part 1
The Secret of Homeschooling with Life, Grace & Excellence, Part 2
Mom Opportunities