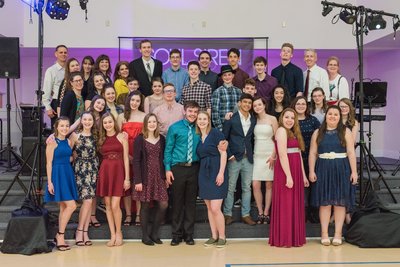 For our upcoming 2019-20 registration, registration will be begin at different days for the following groups (all days will begin at 9:00 pm) (YES 9:00 PM): Dates are on the website as well. Member Dues are due by May 17 for returning families-Please do not wait until the last minute to pay dues, we have to manually switch you over! Remember to sign up for jobs and TA positions at this time.
Teachers of 2 classes - August 1st

Teachers of 1.5 classes (teaching one full class and co-teaching another class) - August 2nd

Teachers of 1 class - August 3rd

Co-teachers of 1 class - August 4th

Current members (that are not teaching or co-teaching) - August 6th

New families - August 7th (that have requested membership and submitted an introduction letter. Once approved, please pay your membership dues ASAP. Dues must be paid prior to registering for classes)
Welcome to FCKC Homeschool Co-op's Website!
For more detailed information about us, please read through the 'About Us' & 'Handbook' links on the left side menu. Also explore the other links available so you will know what to expect if you do end up joining us!
If you are interested in joining, please request membership (Members tab above), so you will be in our systemf and on a waitlist. Make sure to fill out all sections and "About Our Family" form on the following page after membership is requested. Thank you!
Paymet is due at time of registration.
To see the types of classes we offer, click on 'Classes and Registration' to see the list, then on the class to see description.