Spring Registration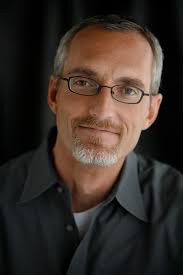 Registration for spring classes begins Tuesday, 12/5! If you are new to our group, you will be unable to register if your co-op facility fees have not been paid. Sign up for co-op class day here. Continuing families may register as your fees have been paid.
Registration for existing year long classes is open for those classes taking student mid-year.
All current AB Art and Sewing students will need to register for the Spring semester classes.
New Classes:
Drama for Acting with Mrs. Hood (8th to 12th) 11:30 AM to 12:20 PM
Great Escapes Continued (K-5th) with Mrs. Murray11:00 AM to 11:50, 12:00 PM to 12:50 PM
Great Escapes Continued (5th-12th) with Mrs. Murray 1:00 PM to 1:50 PM
Sewing Fun for the Kitchen (2nd to 12th) with Mrs. Ekeroth 12:00 PM to 12:50 PM, 1:00 to 1:50 PM
If you have any questions or are interested in offering a class this spring, please email Michela.
Membership Information
To join our group, click on "Join" at the very top right side of this page. Our year runs from July 1st to June 30th and the annual fee for our support group is $45 for 2017-18. This family membership expires each year on June 30th
. For those joining after December 1st, membership is prorated to $25 for the remainder of the year.
If you want to sign your child(ren)
up for Co-op classes for our spring term then you will also need to pay a facility fee of $30 (for one child) or $50 (for 2 or more children.) This fee must be paid before you will be allowed to enroll in classes, but is waived for
parents who teach a class or who help lead Co-op in a significant way. If registrations don't work out for you and you end up dropping co-op before 1/4, this fee will be refunded if you notify Diane in writing before this date at membership@cfspoway.org. Spring term class enrollment begin 12/5.
Have all your children graduated? You are invited to join at the special alumni rate of $10 per year.
Homeschooling families who live out of state are welcome to join as well. You will be able to participate on the forums, cla
ssifieds, and receive our monthly newsletters. The cost for this is $10 per year.
Paying via Paypal
Did you sign up to join without paying immediately? Now you can't get back to the paypal window - so either write a check and mail it to CFS Poway at P.O. Box 1824, Poway, 92074 or log in to your paypal account and send payment to: payments@cfspoway.org Please make a notation as to what the payment is for so that we can assign it to the correct account. Please note that payments made by mail may take two to three weeks to process. Thank you!
Mar
29
Trader Joe's
Thursday, Carmel Mountain
09:45 AM - 11:00 PM
Mar
30
Tennis
Friday, Rancho Bernardo
02:00 PM - 03:00 PM