Welcome and Upcoming Events
Pre-K- 6th Grade Principal
For all of those who are new to H.S.A., WELCOME! For those of you returning, WELCOME BACK!
I hope you have had a chance to look around and check us out. If not, please do. There is a lot of information here. For those of you who do not know me, I am Shannon Weigel. I oversee the Primary Building, grades prek- 6. I have a B.A. in Psychology and Human Development and my Masters of Education with a specialization in Teaching and Learning through Liberty University. I ran a licensed group daycare with a preschool program for 7 years before I home schooled my own children for ten years. My three older children have graduated, married, and started their own families while I continue to home school my youngest, Mackenzie, who will be entering seventh grade in the fall.
In addition to serving as the head administrator for the primary building, Mrs. Weigel also runs a tutoring service called Teach2Learn and is an online ESL teacher with VIPKid. Mrs. Weigel has an awesome team working with her and is very excited for the upcoming school year with HSA.
Having Fun at HSA...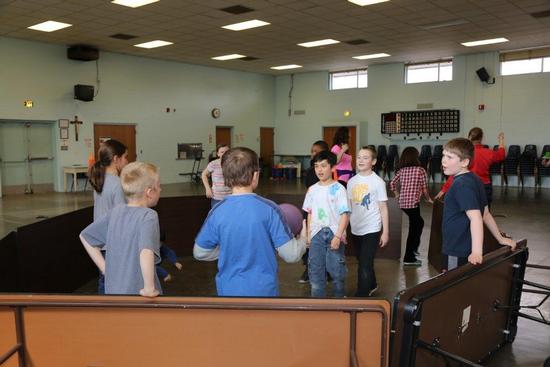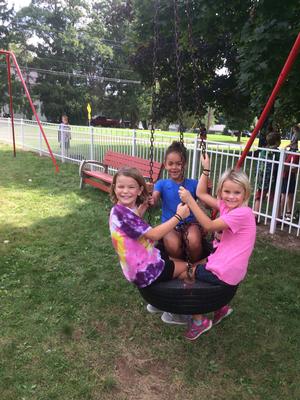 Primary Class Schedules
Class Registration for the 2018-2019 school year is open.
Note that "Family Registration" and "Class Registration" are seperate events, even though you enter your children's basic information into the family registration. Once a new family completes a family registration, we will approve them (usually within 24 hours) and then they can log in and complete the class registration. Returning families need to update their family registration by logging into the site with their username and password before attempting class registration.
Registration questions can be addressed to Amy Barnhart hsaleahregistrar@gmail.com.
To make changes to existing registrations, please use the HSA Drop/Add form
HSA Pre-K through 12th grade classes all follow the same calendar of class days, which can be viewed here:
PreK through grade 1 are contained classrooms, so the students will be in the same classroom and with the same teacher and assistant throughout the day, with the exception of some time in the gym.
Grades 2-6 students switch classrooms and have different teachers for each subject. Students have art for half the year and music for the second half or vice versa, depending on their schedule. ALL classes EXCEPT art and music are full year classes. Grades 2-6 Schedules can be viewed and printed from this link:
The 2nd to 6th grade schedule can be viewed and printed from here:
2018-2019 2nd-6th Grade Class Schedules in color
2018-2019 2nd-6th Grade Class Schedules in black and white

To view class descriptions and teachers and register for classes, use the links below:
Class Information and Registration
*Please note, we are only accepting FULL DAY students in the Pre-Kindergarten through 6th grade classes through August 15.
First Day and Supplies Information
THE HOME SCHOOL ACADEMY'S (HSA) Primary Building (Pre-K-6th)
First Day of Classes - September 11, 2018
* Come in the doors at the back of the building.
* Arrive on time! Arriving 5 - 10 minutes before class is fine as we like to get going on time!
* Sign in when you arrive (and out when you leave).
* Make a name tag when you arrive as we will be using them for the first couple of weeks.
* Second to Sixth graders may want to print out a schedule and mark their classes on it, though we will also guide them.
* Go to "VIEW CLASS REGISTRATION SUMMARY" in the top right corner of the class registration page. Click on each of your classes and make sure that you have all of the supplies needed for that class. See more details on supplies below.
* If you have not made your first payment online, the money box will be on the sign in table. (Checks only - written to Home School Academy).
* Make sure that your clothing follows the dress code (in Rules on main page). Shorts and skirts must be past your fingertips! Girls should have leggings under skirts that are shorter than knee length. (We are a very active group!)
* Food details are below. Remember that we are a nut-free zone!
Here we go...See you then!

SUPPLIES
All students in 2nd - 12th grades will minimally require:
a backpack or school bag
pencils (please sharpen before coming each week)
a pen
paper and a notebook that has a place for handouts (most teachers prefer 3 ring binders with pocket inserts)
We also recommend they have:
a small pencil sharpener
scissors
hand sanitizer
Specific supplies for each class are listed on the class's page
PLEASE LABEL ALL ITEMS INCLUDING BACKPACKS!
Other Donations:
We always welcome donations of school, office, and craft supplies as we go through a lot! We especially go through glue sticks, baby wipes (for sticky hands in Pre-K to 1st), and card stock. We are a tax exempt organization, so you can even write off any donations. Send a message to hsaleah@gmail.com if you have a lot of miscellaneous stuff that you are interested in donating. If you want to bring in things like paper, glue, tissues, band-aids, etc., just drop them off with the administrative staff at the beginning of the class day.
.
All classes do not necessarily follow a curriculum at home, but some of them rely on it.
Please check the class pages of your student to make sure that they are properly prepared!
Lunch and Snacks at HSA Primary
Let's Eat! - Important notes on food at the Home School Academy
* Each student will need to bring a lunch bag or lunch box.
* Students will not be able to use the refrigerator or microwave, so pack any cold items with a cold pack and do not send food that needs to be heated.
* We encourage you to send a water bottle with your student - especially for gym class; however, the students are not allowed to keep their water bottles on the table during class time as they can ruin the paperwork. They should try to get a drink (and use the bathroom) between classes.
* Students are encouraged to eat in designated areas, so we do not have food everywhere. They also must clean up their eating area when they are finished.
* Please talk to you kids about food allergies, and how some children must be kept away from certain food like dairy or eggs. We have a number of children with life-threatening food allergies including allergies to tree nuts and peanuts. Because tree nut and peanut reactions are often very severe, we have chosen to care for those children by being a NUT FREE ZONE. Please do not send ANY food items to HSA (lunches, snacks or birthday treats) that contain ANY peanut or tree nut products. Those foods will quite literally endanger the lives of the children who have those allergies.

If you are looking for a safe alternative to your children's beloved PB&J sandwiches, we suggest you try Sunbutter. It looks and tastes very similar to peanut butter but is made from sunflower seeds. Best of all, it can be found in Wegmans so it's easy to get. Thank you for helping to keep our children safe!

Some parents have asked about coconut. Coconut is technically a fruit although the FDA has classified it along with other tree nuts. HSA has decided that we will allow coconut both because it is botanically a fruit, and we are not aware of any of our families who have coconut allergies.
How much food? Lunch and Snacks


Pre-K, Kindergarten, and 1st grade will have snack and lunch so please send a snack for your child plus a lunch.
Also, please send TWO drinks for your Pre-K and K child each week. One for snack time and one for lunch.

After School CLUBS: All students in HSA Primary (Pre-K-6th grades) staying for after school clubs will need a snack and drink.
Therefore, if your PreK or Kindergarten child is staying for clubs after school, guess what? He/she will need to bring 2 snacks, 1 lunch and 3 drinks to school.
Feel like you're packing for a safari?

Grades 2 -6 will not be having snack-time during the regular school day so they will only need a lunch with beverage unless participating in after-school clubs. If they are struggling and need a snack, they are allowed to eat a quick, non-messy (non- nut) snack during their breaks between classes. If they are in a club, you may also send a quick snack & drink for after school.
News for Pre-K to 6th grades
Login Required
Pre-K to 6th grade Discussion
Login Required