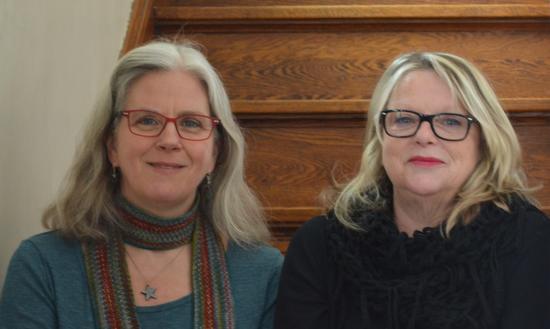 In 2018 Janet Lewis and Sarah Beggs launched Fiber Works MPLS, a textile organization in Northeast Minneapolis with a focus on engaging our community in the arts of sewing and knitting handcraft.
Janet Lewis is passionate about teaching and sharing her love of sewing with young children. She has taught summer camps for kids in St Paul and Chicago over the last three years. Janet's eleven years of work with Macy's 8th Floor Christmas and Spring Flower Shows displayed to the public her skills and professional excellence. Additionally, her work sewing costumes for the Houston Ballet Company offered a unique opportunity to work with children and young adults. She continues to help both large institutions and small companies alike meet their performance deadlines working with both the prop and costume teams.
Janet maintains her own side business, Neighbor Lady Creations, featuring aprons from vintage patterns which she sells at local gift shops and the No Coast Craft-O-Rama. Opening a community-based Fiber Arts center where she can both teach sewing and engage with the local sewing community is the natural evolution of her passion.
Current Classes
Costumes and Cosplay – Instructor (closed)