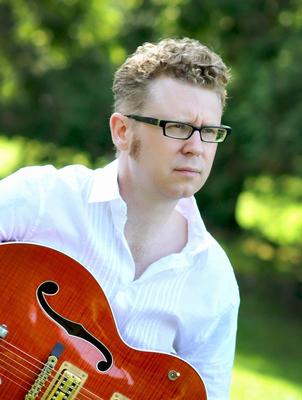 Michael Oachs has 30+ years of compassionately leading students to reach guitar goals faster by creating lessons that are inclusive, well-balanced and fun, while also prioritizing the student's individual needs and interests. Areas of focus include chord studies, tablature, reading standard notation, music theory, performance, songwriting, singing with guitar, reading/creating charts, understanding guitar gear, and much more. A good deal of Michael's material for his students is self-produced and he is currently in the process of publishing his own series of guitar method books. His styles of expertise include Blues, Rock, Pop, Country, R&B/Funk, Rockabilly, and Slide Guitar.
Outside of being an in-demand guitar teacher, Michael 'Otis' Oachs is a highly skilled lead guitarist and studio musician. He's performed in countless local ensembles, most notably the Rock quartet The Skydogs and the Country Soul band The Copperheads, completing a total of 4 full-length independently-released CDs. His current group, The Mirabelles, combines his many talents with vocalist and songwriter, Brandy Runyan. Their album, Turbulence, is a Pop/Rock tour de force winning the 2007 Women In Music Minnesota Songwriting Competition.
Michael earned his Bachelor of Arts in Music Education from St. Olaf College in 1989 and taught at Schmitt Music for 31 years, from 1991 until 2022.
No Current Classes