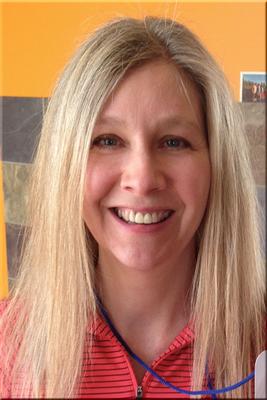 The co-teaching team of Barb Martinez and Krista Boos specializes in teaching classes for teens and tweens that are experiential, engaging, interesting, and fun. You'll find less lecture and more discussion in their classes as they believe that engaging directly and deeply with a topic allows for great learning. Their philosophy is: "We believe learning happens by living, experiencing and doing; by asking questions and seeking answers; by nurturing curiosity; and understanding and embracing that it doesn't always happen in a straight line." For example, in their Big Juicy Questions series of classes students dive into ethical topics that encourage them to articulate and define their beliefs about each topic. They learn to have mature conversations about big things in a safe, respectful environment. In their Living Math classes, students engage with math concepts that are all around us. They learn about how and why nature makes patterns such as fractals, tessellations, and spirals, and then students create a piece of art that expresses each one of the math concepts. Students learn about the Black Plague by being transported back to the 1300s and taking on the role of an elder in an Italian city where the Plague is fast approaching. How will you protect your town? Additionally, they teach classes on Minnesota History through research, games, and activities, STEM Challenges get students thinking about how to solve a problem, Building Big Brains teaches critical thinking, logic, and reasoning through riddles, games, activities, and mysteries. Over the years they have developed dozens of classes on a variety of topics and they are constantly creating new, high-quality ones to share with their students.
Barb has a BFA in design from the Minneapolis College of Art and Design. They both worked in their fields for a time before deciding to stay home with their children. Together, they have been teaching classes for homeschool students for over 10 years and homeschooled their own children for many more. During that time, they have developed their engaging, hands-on approach to teaching. They believe that the more students engage with a topic or problem, the more they get out of it. They have been trained in the Socratic method of questioning and discussions and employ it throughout their classes. They are both naturally curious about the world and are avid learners themselves which keeps them engaged with learning and makes them better teachers. Their authentic excitement about learning and teaching is what helps them create such great classes.
Barb has been married for 26 years and has a son and daughter who are both grown and both of whom she homeschooled. She loves gardening, reading, cooking, playing games, and animals of all kinds. She and her daughter have rescued a crow, squirrels, a hedgehog, a mourning dove, a quail, a rabbit and several other lucky creatures. She is the queen of research and loves going down learning rabbit holes where she digs up amazing information and facts about really interesting things. In addition to being an Art Director and teacher, she sells heirloom garden plants every spring, raises chickens with unusual personalities, and loves dressing her dog up in very dapper and sophisticated outfits.
No Current Classes